2020 Sunbelt Bakery IRONMAN 70.3 Chattanooga
The Chattanooga Sports Committee is happy to provide this site as a courtesy to all IRONMAN competitors, family and friends. 
Here you will find hotels in the Chattanooga area that have graciously set aside rooms for your booking convenience. All reservations, changes, cancellations are to be made directly through the hotel by clicking on the link or calling the phone number provided.
The hotels listed will manage the inventory and rates.  If you need to modify or cancel your reservation please contact the hotel directly.
We're happy to have you in Chattanooga for the 2020 Sunbelt Bakery IRONMAN 70.3!
Safe training and travels to all.
Helpful sites during your visit: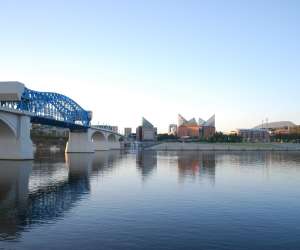 Chattanooga Riverfront