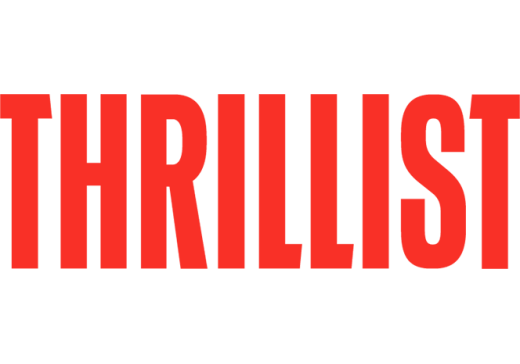 Certain cities, you visit for the food. Others, you visit despite the food. The old guard of Important Food Destinations, you know: the San Franciscos, the Chicagos, the New Orleanses. So who are the up-and-comers -- the places whose culinary reps should be rising fastest? We put the question to dozens of veteran travelers and found some surprising answers. Some of these spots are out-of-the-way, mid-sized towns; others are big cities where some combination of abundant talent, great farms and fishing, and respect for traditional food have made them bona-fide dining destinations.
We guarantee you've passed through at least one of these towns without thinking twice about the food. Next time you visit, though, take a moment to stop and smell the s'mores burger.
CHATTANOOGA, TENNESSEE
A mountain town hitting the culinary heights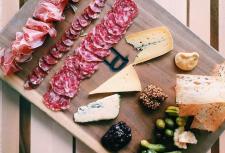 When you're a small city two hours from Nashville and Atlanta, it can be hard to get the attention you deserve. Chattanooga flies under the radar but keeps a lot up of aces up its sleeve -- its outdoorsy, affordable, and a dammed delicious place to spend a weekend. Start with back-to-back meals at restaurants by James Beard semifinalist Erik Niel. His charcuterie is aged in-house at Main Street Meats, and he sources cheeses and beef from Tennessee farms. Then, it's on to Easy Bistro & Bar for a Southern style brunch -- order the bacon omelet, tomato pie, and buttermilk biscuits. Another James Beard contender is Daniel Lindley, who cooks up rustic wood-fired pizzas and handmade pastas at Alleia.
If street food is more your speed, head to the Chattanooga Market, where you'll find the Filipino pop-up bakery Calamansi Cafe, among food trucks serving Mexican, Salvadoran, Greek, Vietnamese and Korean, to name a few. No trip to Chattanooga is complete without a heaving plate of fried food of course -- go to Champy's Fried Chicken or Uncle Larry's for catfish and greens. Wash it all down with a pour-your-own craft beer at American Draft -- not only do they have two dozen on tap, but it's inside a century-old train car at the Chattanooga Choo-Choo. All aboard, beer nerds and model-railroad hobbyists!
If you have just one meal: Go to newcomer Whitebird, which has river and sunset views at the foot of the Walnut Street Bridge. Chef Kevin Korman oversees a menu sourced almost exclusively from the Tennessee River Valley. Must-try dishes include the signature "whitebird" roasted chicken with a honey and tea lacquer, and his take on Chattanooga's famed moon pie, a gooey graham cracker and marshmallow confection. -- Tim Ebner
15 AMERICAN CITIES THAT SECRETLY HAVE GREAT FOOD SCENES:
San Diego, California
St. Louis, Missouri
Buffalo, New York
Olympia, Washington
Santa Fe, New Mexico
Honolulu, Hawaii
Lancaster, Pennsylvania
Tampa, Florida
Indianapolis, Indiana
Sacramento, California
Chattanooga, Tennessee
Las Vegas, Nevada
Telluride, Colorado
Scottsdale, Arizona
Published online on October 19, 2018: Written by Thrillist Travel, Chattanooga piece by Tim Ebner