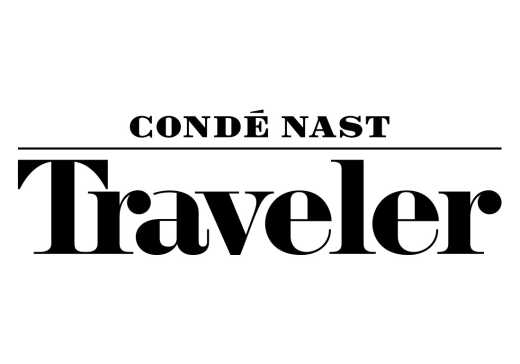 Georgia's capital city is known for many things, including the 1996 Olympics, the invention of the world's most popular soda, hot weather, friendly hospitality, the world's busiest international airport, and much more. But when its traffic gridlock has you longing for a slower pace, you'll discover that there are worthy Southeast destinations within easy driving distance.
CHATTANOOGA, TENNESSEE      
Just an hour and a half northwest of Atlanta, Chattanooga is a city on the rise. The once primarily industrial city has done an about-face and is now one of the tech-savviest and greenest cities in the South (there's even a free electric shuttle to get around downtown). Set next to the Appalachian Mountains and with the sparkling Tennessee River running right through town, there are plenty of outdoor activities to draw visitors, plus cool new restaurants, boutiques, and museums to keep them coming back.
RESTAURANT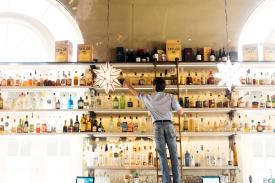 STIR
$$
STIR, a restaurant at the iconic Chattanooga Choo Choo hotel at the corner of Station and Market Streets offers a modern interpretation of the city's rich railroad history. The 5,000-square-foot restaurant is built into a refurbished terminal station built in 1908. During the reimagining of the building, the architects left as much of the historical structure as possible, with high ceilings, tall arched depot windows and exposed brick, with some modern touches. There's a dedicated raw bar overflowing with oysters with a large communal table, and a private terrace outside. It's industrial, urban and festive, and can serve as a jumping off point for all of the other bars, music venues, and comedy clubs along Station Street.
ACTIVITY

Coolidge Park
Coolidge Park is a charming seven-acre plot of green on the north shore of the Tennessee River—small enough to fully explore, but big enough that it rarely feels crowded. The restored Walnut Street pedestrian bridge connects the park with downtown's main drag (where you'll find the Hunter Museum of American Art and the massive Tennessee Aquarium) and at its western border, bisected by the John Ross Bridge, neighboring Renaissance Park adds 23 more acres to explore. The manicured, tree-shaded pathways are a popular destination for runners and walkers.
HOTEL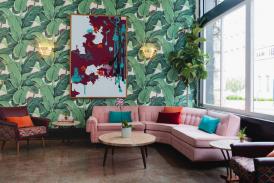 The Dwell Hotel
$$
If you looked up the textbook definition of "boutique hotel" it wouldn't surprise you to see The Dwell Hotel as the archetype. Local Seija Ojanpera designed every room of the brick and limestone building in the heart of downtown even before she purchased the property, which dates back to 1909 (on a plot of land that was a fort during the Civil War). Everything from the logo to the lobby exudes retro, mid-century modern sophistication. It's always the little things, and The Dwell takes every opportunity to make an impression. If you want to stay here—and trust me, you do—you'll need to plan ahead, because the 16 unique rooms are in high demand. This vintage-chic property is so terrific, it's worth shifting your dates in order to book here.
ACTIVITY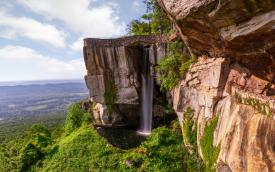 Lookout Mountain
It's impossible to miss Lookout Mountain, towering as it does 2,000 feet above downtown Chattanooga. It's just a few minutes' drive outside of town and there are many ways to experience its natural beauty. Hiking paths to Point Park and Sunset Rock, both of which are terrific vantage points to see the surrounding landscape (including views into Georgia and North Carolina, downtown Chattanooga and the Tennessee River), are a major highlight. For a traveler who prefers an attraction instead of unfiltered nature, there's Rock City (of "See Rock City" birdhouse fame), Ruby Falls (a 145-foot underground waterfall inside the mountain), and the Incline Railway (to take passengers straight to the top—no hiking required).
ACTIVITY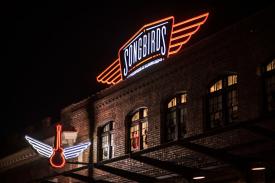 Songbirds Guitar Museum
If you like guitars or any kind of music, Songbirds will feel like a treasure trove. The world's largest display of rare vintage guitars is estimated to be worth more than $200 million and belongs to a group of anonymous collectors. The 14,000-square-foot space includes a z-shaped museum upstairs and Songbirds South, a music venue downstairs, so there's more than one way to experience it all. Part of what makes it so cool is that the installations go beyond just the instruments themselves. On any given visit, you'll see around 500 guitars on display—but that's only about 25 percent of the entire collection, which rotates through on an ever-changing line-up. You'll see Gretsches, Fenders, Les Pauls, and instruments from just about every genre imaginable. Museum spokesman and country music legend Vince Gill even curates exhibits from time to time. Another way to see the museum is to pay to see a show at the music venue downstairs, and admission is included with your show ticket price.
ACTIVITY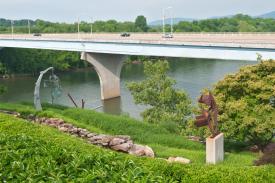 River Gallery
River Gallery is a perfect starting point to explore the Bluff View Art District, a historic walkable area with restaurants, coffee house, and a charming bed & breakfast. River Gallery and Bluff View are rarely overrun with people, so you're in the clear if you don't want to fight crowds. The whole district's vibe is historic, elegant and quaint. In River Gallery, the rooms are curated according to style or theme, with unobtrusive lights to showcase the art, and the whole gallery still feels like a home. Blown glass pieces are hung in front of windows to catch sunlight streaming in, and there's enough variety in price points that even entry-level collectors are likely to find something in their budget.
3 BEST DAY TRIPS FROM ATLANTA:
Athens, GA
Chattanooga, TN
Blue Ridge, GA
Published online on August 23, 2018: Written by Jennifer Bradley Franklin