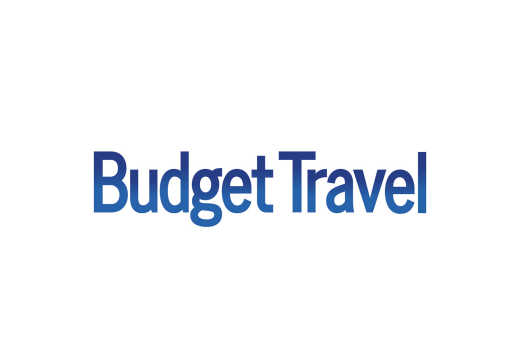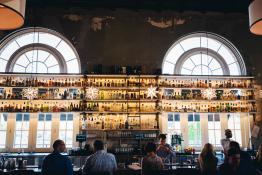 From ham to honey, chocolate to cheese, and whiskey to wine, the tastes of Tennessee are much more than its iconic GooGoo Cluster candies, Moon Pie treats, and savory barbecue. Hidden throughout the rolling hills and fertile valleys of the Tennessee River and in the shadows of the Great Smoky Mountains are Southern food gems that are worth planning a road trip around. A gourmet meander through East Tennessee from Chattanooga to Philadelphia and points in between, with plenty of delicious stops along the way, is packed with flavor and the sort of soul you can only find in handmade products.
Chattanooga
Any journey to East Tennessee should begin among the soaring stone cliffs of Chattanooga's stunning Bluff View Art District, a lively neighborhood perched high above the banks of the Tennessee River. Here, simply follow the piquant scents wafting from the Back Inn Café for a fabulous meal not soon forgotten. Housed in a Colonial Revival Mansion, the Back Inn Café is among this great Southern city's most distinctive restaurants, not least because of those incredible views of the river.
The global menu changes seasonally, but one can never go wrong with local specialties such as Carolina rainbow trout or Creole shrimp and grits. The food and the view, coupled with an extensive wine list and cocktail choices that include the Chattanooga Whiskey-made 1816 Whiskey Sour, make for a complete and well-rounded Tennessee dining experience.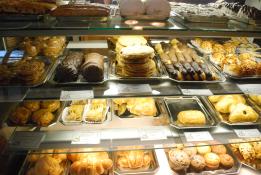 Oh, goodness. Make that lots of goodness. Rembrandt's, a cool little coffee shop nestled in the Bluff View Art District, is warm and inviting, welcoming you with a confectionary perfume, a blend of chocolates, coffees, and nuts. Each delectable treat is a homemade masterpiece, whether it's a freshly baked loaf of bread, buttermilk biscuit, cup of fragrantly dark coffee, or hand-dipped chocolate. It's like having all the sweets of Thanksgiving and Christmas rolled into one place year-round.
Yes, the full circle of an East Tennessee food tour ends right back in Chattanooga in the historic ambiance of the terminal station known as the Chattanooga Choo-Choo. This completely unique resort features diverse rooms, including accommodations in an actual Victorian train car.
The Choo-Choo hosts several restaurants, the newest of which is STIR. It quickly earned a top ranking among the city's trendiest cocktail corners thanks in part to drinks made with artisanal ice. But its restaurant is just as stylish. Its ever-changing menu leans classic. Think: seared scallops, plump oysters, and fried shrimp. For dessert, try the banana pudding cheesecake, a rich fusion of two favorite classics and a staple on the menu.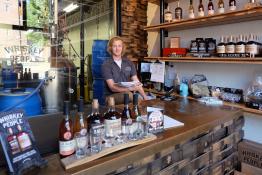 The perfect ending of a Tennessee tasting trip might well be hoisting a glass of Chattanooga Stillhouse Whiskey from the Chattanooga Whiskey Co. which is responsible for the first legal whiskey distilled in Chattanooga in over a hundred years, dating back when moonshine was the drink of choice.
Chattanooga Whiskey, a young company established only in the spring of 2015, is located in downtown near the Chattanooga Choo-Choo. Whiskey lore and legend run as deep as the spring water in Tennessee, and there's no better place to learn about it all – and raise a dram in their honor – than this place where the next chapter of Chattanooga's whiskey history begins.
Published online October 6, 2017: Written by Mary Ann Anderson