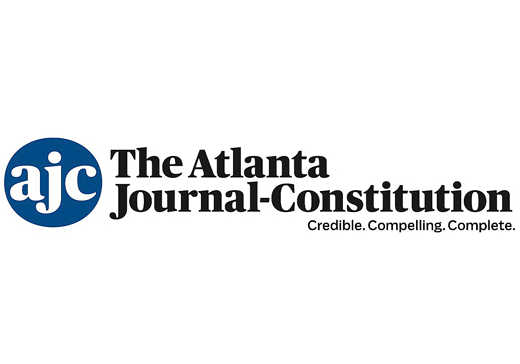 Just two hours north of Atlanta and nestled on the Tennessee River, Chattanooga has developed its downtown into a walkable hub of family-friendly activities.
Where to Stay: The downtown Hilton Garden Inn is within walking distance of all the city's most popular riverside attractions. Another hotel option is the The Bluff View Inn, a bed and breakfast located in the tranquil, ivy-covered Art District, several blocks away from the bustle of downtown. The Inn offers four pricing rates ranging from $125-$240, which are based on amenities and window views.
Where to Park: For a weekend trip, families can leave the car parked at the hotel and explore downtown on foot. For a day trip, though, locals know that there are always open parking spots in the Bluff View Art District. Parking here offers proximity to Chattanooga's much-loved walking bridge, as well as Rembrandt's Coffee Shop, where parents can fuel up on coffee and breakfast for the day, including gluten-free options.
Where to Eat: Located in the middle of downtown hotels and attractions, Lupi's Pizza Pies serves a creative menu filled with crowd-pleasing pizzas, calzones, and a long list of customizable pizza toppings. A few blocks away, the 1950s-style burger joint Cheeburger Cheeburger lets diners craft their own burgers, fries, and shakes with an assortment of flavors and add-in choices, as well as a dedicated kids' menu.
What to Do Indoors: Explore the Tennessee Aquarium, home to 10,000 animals, numerous special exhibits, and an IMAX theater. In March and April, the aquarium's special events include presentations such as "Penguin Keeper Talks," "Meet the Macaws," and "Otter Enrichment." The Creative Discovery Museum, is another must-visit family favorite. It immerses visitors in fascinating, hands-on science, art, and cultural exploration that kids will still be talking about on the drive home.
What to Do Outdoors: Wander across Chattanooga's famed walking bridge, Walnut Street Bridge, and watch riverboats float past on sunny afternoons. On both shores, families will find riverside parks like Coolidge Park, Renaissance Park, and Ross's Landing Park, all of which are perfect for picnics and games of Frisbee.
Extras: For a spring weekend with the kids, it is essential to know where the nearest ice cream shops are. Ben & Jerry's has a convenient downtown location a short walk from the Tennessee Aquarium. Visitors pop in for their specialty batches, sorbet, frozen yogurt, sundaes, smoothies, and shakes. Tasty seasonal scoops can also be found at Clumpies Ice Cream Co., which is located in the North Shore district.
Written by: Caroline Rogers
Published on: September 9, 2016