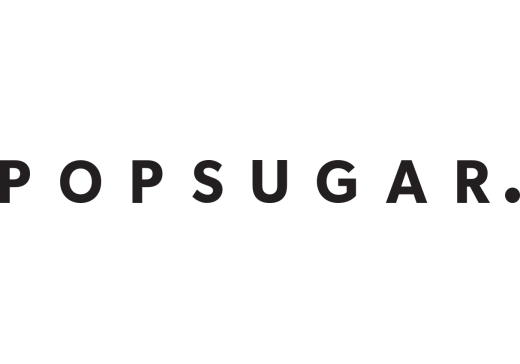 Move over, Nashville — there's a new kid in town . . . Chattanooga, TN . . . and it's ready to charm the sh*t out of you. Chattanooga is a delight-inducing destination for the Spring and Summer. A small, Southern-charm-packed city, Chatty is filled to the brim with so much delicious food (and drink), you won't know what to do with yourself. MoonPies and Lil Debbie were created here, so you know it's doing something right. A pretty pedestrian walking bridge, homemade doughnuts, and street art galore, oh my! 'Nooga, as lovingly referred to by the locals, remains a bit of a hidden gem, but not for long.
It's been overshadowed by its talented brother city, Nashville, but is currently bursting onto the popular-city-destination scene with gusto. With a perfectly placed riverfront setting and the fact that it's pedestrian-, foodie-, and cocktail-loving-friendly, Chatty is also an outdoor enthusiast's paradise. Good thing, too, as you'll need somewhere to work off all those enticing Chattanooga culinary treats. Stay, drink, explore, eat, and . . . did I mention eat? You may have to roll yourself onto the plane afterwards, but it'll be well worth it.
River Views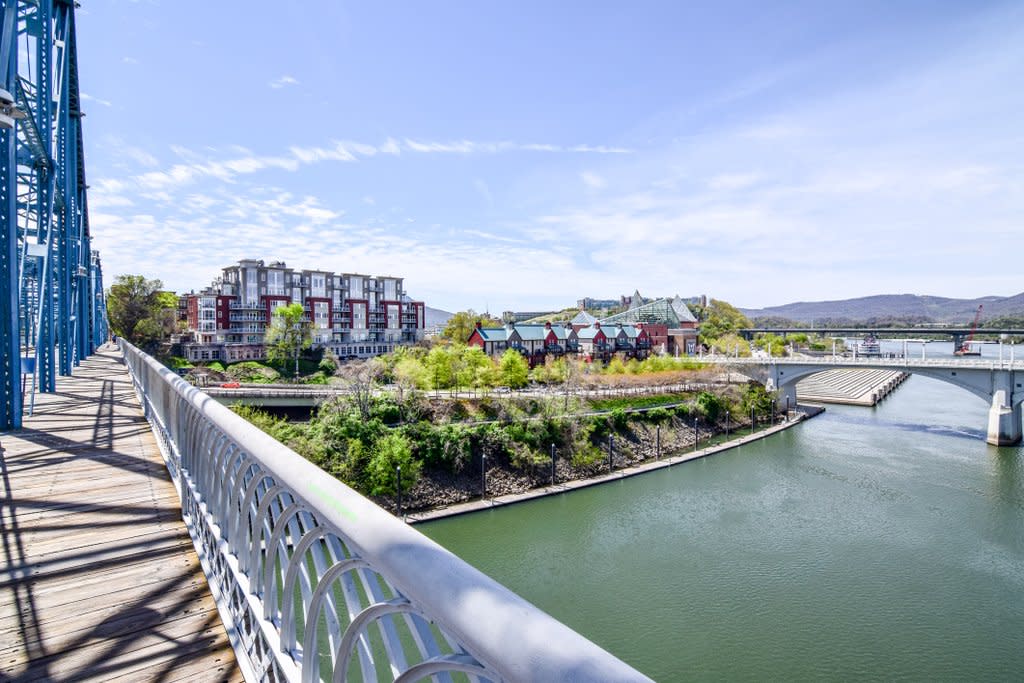 The Tennessee River skirts the cozy-in-the-hippest-of-ways city of Chattanooga, and on a sunny day, you better believe it downright sparkles. Parks and activities galore feed from the ideally placed river, so grab a paddleboard and bask in that Southern sun. Go ahead . . . have a picnic in the park, too.
Ruby Falls
Is it a cave? Is it a waterfall? It's both! Ruby Falls seems to have it all for our inner explorers, but beware of your timing as this tourist attraction is, well, touristy. Follow the cardinal rule of going first thing in the morning for the best chance of avoiding crowds. Things like cave waterfalls are usually busy for a reason given their magnificent presence, and R-Falls is no exception.
Chalk Alley
Your inner child will want to come out and play in this tucked-away side street in the north end of the city. Across the river, these brick walls are just asking to be drawn all over . . . with chalk, that is. The classic brick walls with pops of chalk-artistry joy will give you a reason to smile. That and the doughnut shop across the street, of course, but we'll get to that later.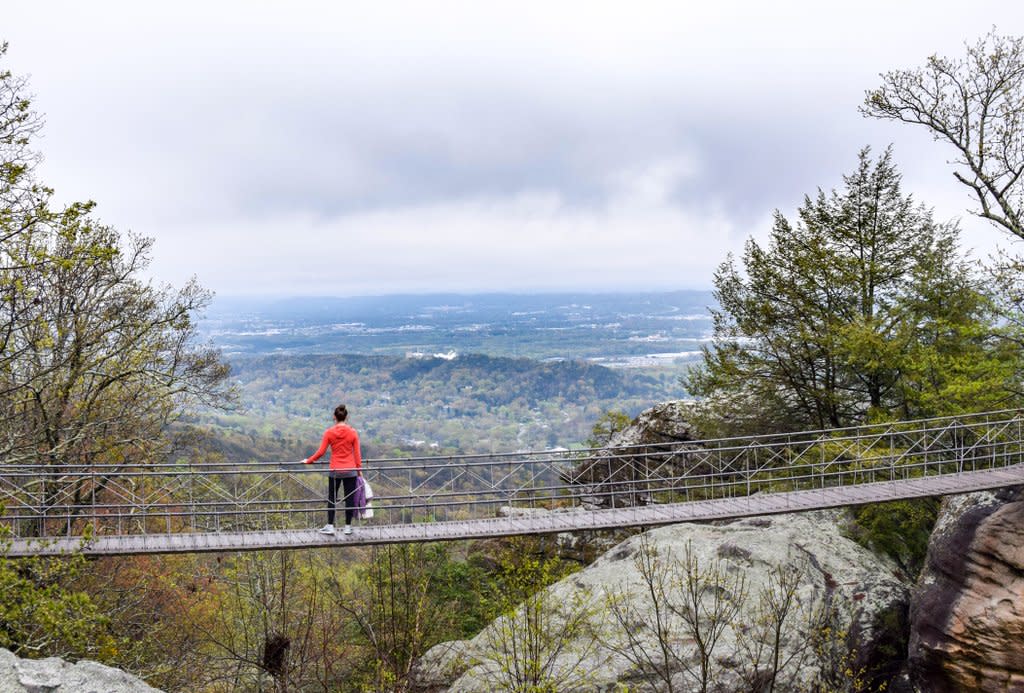 Legend has it you can see seven states from the lookout at Rock City on a clear day, which is still advertised old-school-style via the roofs of barns everywhere within a reasonable radius. Still family owned, Rock City is a 15-acre walking park of natural rock. It's a one-stop shop for garden paths, views, and the outdoors, and there's an impressive waterfall!
Street Art
The arts are most certainly alive in Chattanooga, and the sides of buildings are visual proof. Bopping around the city feels a bit like an art hunt, with eye-candy murals around most corners. They add vibrancy to an already energetically charming city, and we are not mad about it.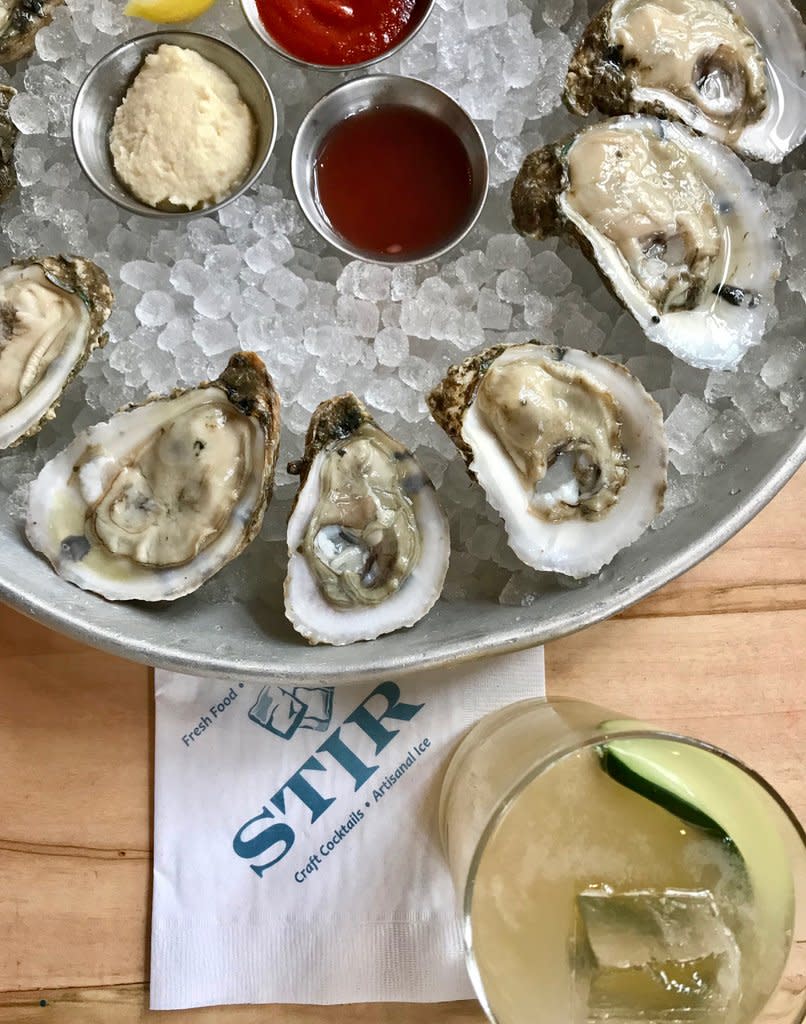 There's something really special about Stir, and it's all in the ice. (OK, the food too.) It makes swoon-worthy cocktails with a twist: artisanal ice. Each shape of ice chunk has the ability to bring out different flavors in the handcrafted cocktails. We recommend trying a few to test the theory — you know, just to make sure. If you're lucky, you may even get a demonstration of how Stir makes its giant ice balls that it strategically serves with local bourbon!
Taco Mamacita
Because, Mexican food. This happenin' spot has an awesome ambiance and even better Mexican street corn, so you do the math. Top that off with clever, Instagram-worthy signs and you've got yourself a perfect spot. The menu offers an impressive selection of taco choices, and if you're a weirdo who only orders one taco (vs. the average three to 27), then you can do that too. Plus, margaritas!
Milk & Honey
"Gelato on point" should be Milk & Honey's slogan, but even if it doesn't go with that, the gelato is seriously on point. They scoop it the real way, where you can choose up to three flavors for your cup of mind-blowing goodness. Its coffees and other treats are ridiculously delicious as well, so you may want to plan at least one visit a day to this treat-filled treasure.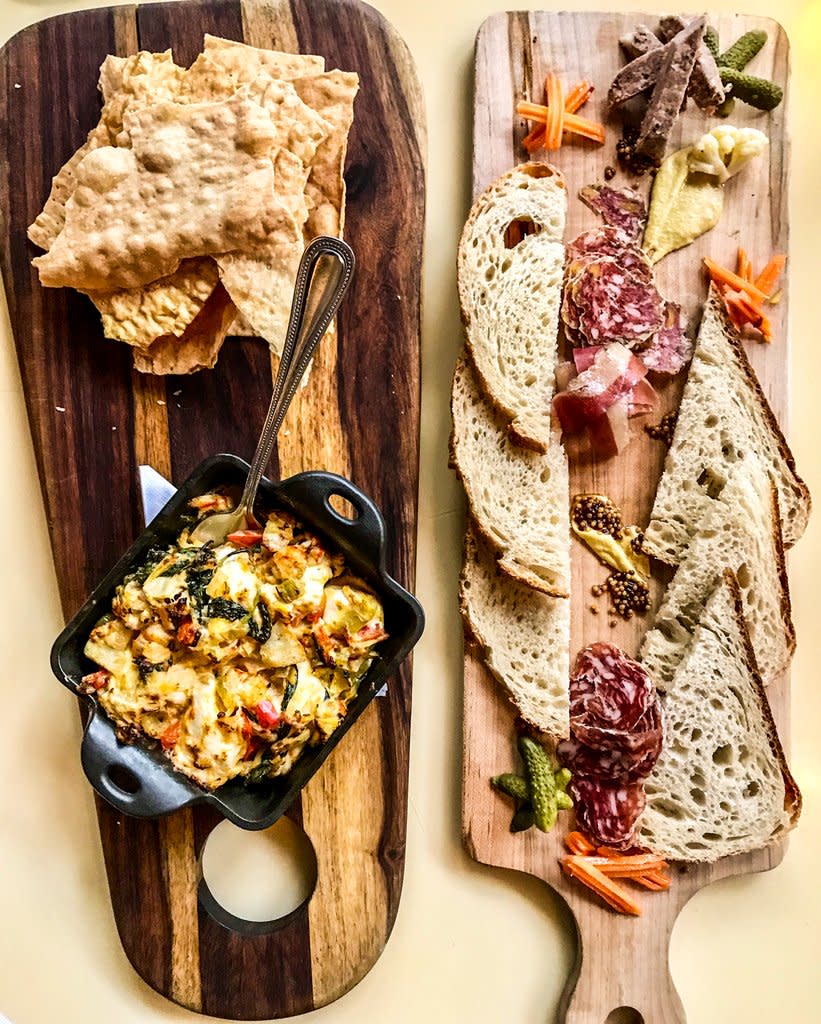 If you love fantastic food, then, well, Easy Bistro has you covered. From the apps to desserts, your taste buds will be having a major celebration. It's a little on the fancier end too, so you might want to save this place for a semiformal celebration. The menu is composed of elegantly French-infused Southern dishes. Fun fact: it used to be an old Coca-Cola bottling plant as well.
The Flying Squirrel
The Flying Squirrel is an absolute must. Its 12/10 brunch game is insane, and the accompanying music mix is the perfect soundtrack for stuffing your face with breakfast goodies. LIKE BISCUITS. Pro tip: order its mimosa with Rosé; you won't regret it.
Walnut Street Bridge
Be sure to stroll on over to the popular North Shore area for some shopping . . . or to eat half your weight in doughnuts. Either way, the bright blue bridge is not to be missed. After all, it's one of the world's longest pedestrian bridges and a classic Chattanooga spot to boot. If you're too full on doughnuts to walk across, we recommend renting a city bike and pedaling your way over the bridge.
Julie Darling Donuts
Pleasing to the eye and belly, this doughnut shop has the most attractive case of round goodies. It won't be an easy choice, but take comfort in knowing that whatever doughnut you indulge in will be actual heaven. One of each is always an option.
The Cutest Lil' Shops
The boutiques sprinkled around the North Shore will beckon you to admire all of their lovely items and perhaps purchase a few million of them too. Most line the main street in that area of the city, Frazier Avenue, making it easy to pop in and out of every. last. one.
Oddstory Brewery
The story of the brewery is written on the walls in the tasting room, so we won't spoil it here. The beer is grand, but what's even grander is chasing it down with one of its beer cupcakes. Yes, you heard us correctly. Beer. Cupcakes.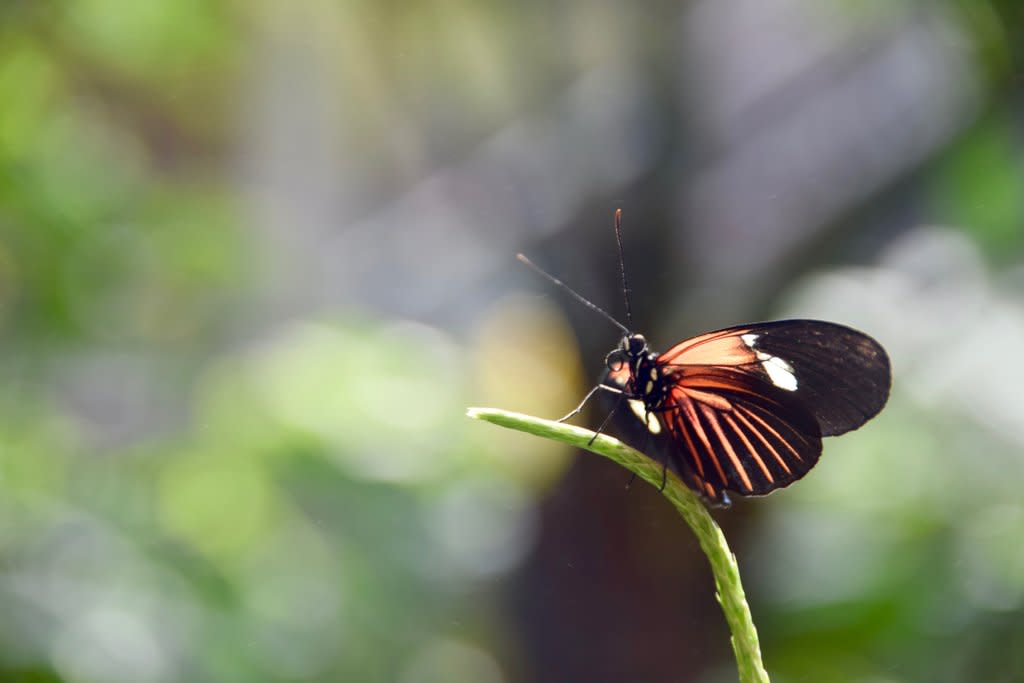 This is the aquarium for people who aren't typically aquarium people. The setup and flow are well done, and the penguins are hilarious. Oh, and there's an electric eel with its own Twitter feed, @electricmiguel, so you're going to want to check that out.
Songbirds Guitar Museum
If you like music, history, or really awesome vintage guitars, then you'd be silly to miss Songbirds. The guided tour is bursting with information on all the historical guitars, and the collection is downright remarkable. It also hosts a fair amount of live music events, because seeing live music in a museum of guitars used by famous people is pretty much the coolest.
The Dwell Hotel
This boutique hotel is busting from the seams with character and has so many adorable rooms in which to sip cocktails, chill, or color in the adult coloring books you can rent from the receptionist. Get ready to dominate your Instagram feed with pictures from this joint.
Chattanooga Whiskey Distillery
You can't go to Chattanooga without practicing whiskey appreciation, obviously. Take a quick tour of the Chattanooga Whiskey Distillery to learn about how the magic happens, and then try to make your way through a flight of whiskey. Godspeed.
Published online on May 17, 2018: Written by Lauren Breedlove