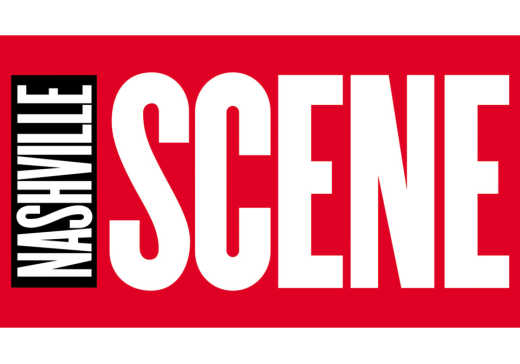 People have an understandable tendency to romanticize the places far from home, while often ignoring the beauty that's closest to us. But when driving from Nashville to Chattanooga — just a roughly two-hour trek — it's hard to ignore the gorgeous views. In early spring, you pass through lush, wooded mountains speckled with redbud trees, then cross the glistening Tennessee River. Once you get to Chattanooga, the area happily offers opportunities for indoor kids and outdoorsy types alike. Several hiking trails can be found close to the city, plus more touristy natural attractions like Ruby Falls and Rock City. Or you can simply pick up something to read at Star Line Books, the independent bookstore, and settle in at any one of the city's coffee shops for a cozy afternoon.
STAY
The Read House Hotel in downtown Chattanooga gives off serious Overlook Hotel vibes. The first structure on the site was called the Old Crutchfield House, which burned down in 1867. There was a rebuild in 1871, then it was torn down and replaced with the current structure in 1926 — and remodeled again in recent years. The lobby is grandiose, with large Russian walnut archways and two huge golden chandeliers. The Read House is also known for its "haunted room," where, according to the Chattanooga Times Free Press, Annalisa Netherly was found dead at some point in the 1920s. According to hotel staff, one telling of the story says she was decapitated by a jealous lover while taking a bath, another says she was brokenhearted and took her own life. Room 311, where she died, can be booked for a stay.
Our room — not the haunted one — was lovely. The recent remodel gave the room a nice mix of old and new. Though I miss the days of deep bathtubs in upscale hotels, the black-and-white-tiled bathroom with a large shower was still a treat. We didn't get any real scares, but I did wake in the middle of the night to hear jazz music playing in the hallway — I was too scared to peek my head out. Would I find an eerie pair of school-age twins standing at the end of the hall? The hotel also has a cozy bar with attentive bartenders — and none of them appeared to be ghosts.
Another option with historic charm is the Chattanooga Choo Choo, where guests stay overnight in an old train car that's been converted into a hotel room. A couple of newer, hipper spots include The Dwell Hotel, which is branded as "retro chic" — all of its rooms have thematic designs. (FYI: If you're traveling with young kids, you won't be able to stay there. The hotel doesn't allow guests younger than 12.) In the town's Southside neighborhood, Moxy Chattanooga, which opened in November, offers stylish, minimalist rooms. No word on whether any of them are haunted.
SEE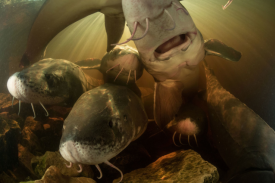 On my recent trip to Chattanooga, I was traveling with a young toddler, so we couldn't pass up the opportunity to check out the famed Tennessee Aquarium. It was a Saturday and a bit too packed, but still worth it — the otters were a big hit, and the iridescent jellyfish were captivating. My toddler didn't do much more than splash in the water at the stingray and sturgeon stations (where you're permitted to pet the fish), but seeing her wave at the butterflies in the butterfly garden was a sweet enough moment that I'd call the whole experience a success. Side note: The folks who guard the entrances to the butterfly garden are very serious about keeping their fluttering friends inside, which I both appreciate and find hilarious.
OddStory Brewing Co. is just a couple blocks from the University of Tennessee at Chattanooga. Of all the many breweries in the city (which is experiencing a bit of a craft-beer boom), OddStory was the one that a Chattanoogan friend recommended. OddStory's decor is minimal but perfect — lots of plants, wood and some leather couches, but nothing over the top. Their brew selection includes a bit of everything, but I particularly enjoyed the Pineapple Strawberry Gose, a sour beer with a sweet and pleasant aftertaste. Hot tip: If you're traveling with children, OddStory doesn't allow folks under 21 years old (though they were very nice about our young'un), so maybe check out Wanderlinger Brewing Co. or Naked River Brewing Co. if you're toting the tots.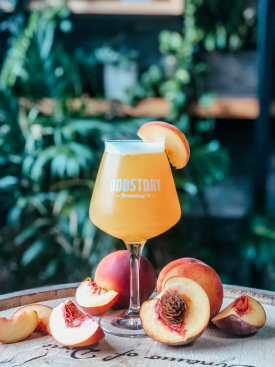 OddStory is close to the Bessie Smith Cultural Center, a museum and event space focused on black history that is named for acclaimed Chattanooga native and Jazz Age "Empress of the Blues," Bessie Smith.
EAT
The Southside's Alleia offers rustic Italian cuisine with an emphasis on local ingredients. Alleia's chef-owner Daniel Lindley, a James Beard nominee, also owns 5th & Taylor in Nashville's Germantown neighborhood.
I'm a sucker for a well-curated charcuterie board, and Alleia's didn't disappoint: Its meat selection featured prosciutto, chorizo, soppressata and finocchiona, and the Italian cheeses included robiola, grana padano, ubriaco and fontina. Also featured were a delicious fig flatbread, arugula, olives and grilled slices of Niedlov's bread. Neidlov's Breadworks is a Chattanooga bakery dedicated to making bread with organic whole grains and a natural leavening process. The waiter wasn't wrong when he told our table of five to order the serving for two — the board they brought out took up half the table.
I was somehow still able to eat my meal after the antipasto. Alleia's seasonal ravioli, which was filled with a mixture of soft cheeses and topped with spring vegetables and a thin pesto-based sauce, was incredibly light for a pasta dish. I wish I had picked a more bubbly cocktail or a dry red wine to go with my dinner, but the Oro cocktail — made with an 8-year Isle of Skye scotch, Averna and lemon bitters — would be a great choice for a pre-dinner cocktail. I also had a couple sips of a Tennessee Mountain Road, made with fig-infused Chattanooga Whiskey, Averna and orange bitters. (It was good enough that I asked to trade my Oro to my friend, but she wouldn't.) Alleia is also known for its wood-fired pizza.
If you're looking for quantity over quality in a breakfast experience, The Long Horn Restaurant across the river on the north side of town will hit the spot. They don't do much above hot coffee and all the old-school diner basics, but the atmosphere makes up for it. Just a few minutes away is Aretha Frankenstein's — another kitschy diner where all the decor is sci-fi- or horror-themed. We were told they offer a better quality breakfast than The Long Horn, but potentially a longer wait.
Published online on April 25, 2019: Written by Amanda Haggard