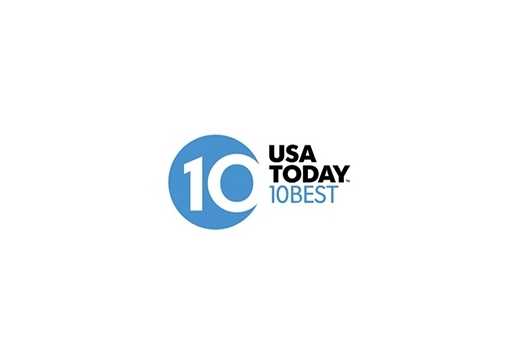 We asked a panel of Tennessee travel writers and photographers to nominate their favorite state attractions, and for the past four weeks our readers have been voting for their favorites.
TENNESSEE AQUARIUM 
Visitors to the Tennessee Aquarium in Chattanooga trace the journey of water from the mountains through the Appalachian Cove Forest, into the Ohio River where it joins with the Mississippi that flows into the Gulf of Mexico. A broad array of wildlife highlights ecosystems along the way, including alligators, otters, snapping turtles, catfish and sunfish. Featured habitats – delta swamp, tropical rain forest, spiny forest and reefs – provide homes for frogs, penguins, sharks, jellyfish, cuttlefish and lemurs, while professional keepers and divers happily share their expertise with visiting guests. Photo courtesy of Chattanooga Convention & Visitors Bureau
LOOKOUT MOUNTAIN
Located just outside Chattanooga along the border with Georgia, Lookout Mountain's northern Tennessee side is home to some of the state's star attractions – a 145-foot underground waterfall known as Ruby Falls and an incline railway that has been in operation since 1895. Photo courtesy of Rock City
The top 10 winners in the category Best Tennessee Attraction are as follows:
Graceland - Memphis
Dollywood - Pigeon Forge
Grand Ole Opry - Nashville
National Civil Rights Museum - Memphis
Tennessee Aquarium - Chattanooga
Sewanee: The University of the South - Sewanee
Great Smoky Mountains National Park
Birthplace of Country Music Museum - Bristol
Andrew Jackson's Hermitage - Nashville
Lookout Mountain – Chattanooga
A panel of experts partnered with 10Best editors to picked the initial 20 nominees, and the top 10 winners were determined by popular vote. Experts Tom Adkinson, Jason Frye, Katy Koontz, Cory Lee, Margaret Littman, Kristin Luna, and Jerry Park were chosen based on their knowledge and experience of travel in Tennessee.
Congratulations to all these winning attractions.
Published online on Jan. 19, 2018