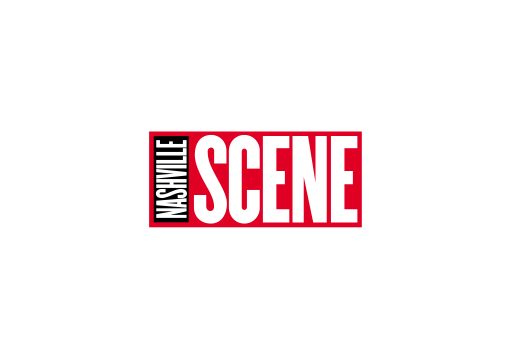 Written by: Cari Wade Gervin, Megan Seling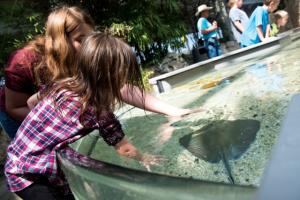 It's not hard to have a good time in Chattanooga. There's a lot of small-town charm to be found along the shores of the Tennessee River, so chances are you'll come across something interesting after just a few minutes of meandering. But if time is of the essence, or a lazy stroll doesn't interest you, here are a few of our favorite places to eat, shop, and meet a tweeting sea creature.
Shopping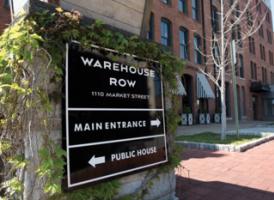 1110 Market St. 
What once was an upscale outlet mall and then an almost vacant development is now bustling again. If you can afford it, Revival has the most gorgeous interior decor in town, and Amanda Pinson Jewelry is as far from Jared — thankfully — as one can get. Embellish has all the best shoes, Lines Orchids has amazing plants, and Shadowbox has the cutest stationery. Plus there's J. Crew, Anthropologie, Lululemon, Onward Reserve and the Cosmetic Market. Oh, and there's a day spa and a yoga studio if you need a break from shopping. CWG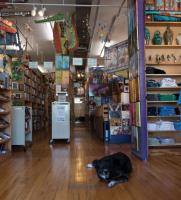 There are too many boutiques on Frazier Avenue to list them all, but if you walk up and down the road, you'll find clothes, gifts, records and art, lots of art. For folk art and used books, check out Winder Binder; for other local art, including pottery and jewelry, try the Plum Nelly or In-Town Gallery. CWG
200 Manufacturers Road, Suite 103
Further off Frazier there's more high-end shopping, if that's your thing. Willa (near Whole Foods) and Alice Blue (in Riverview) are great, but you will not find any staff nicer in town than the employees at K, which doesn't sell the usual designer clothes — and they have really great sales, too. CWG
More Fun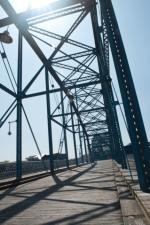 1 Walnut St.
Take in some stunning views from the 2,376-foot-long pedestrian bridge that spans the Tennessee River, connecting downtown Chattanooga with the charming North Shore neighborhood. There's plenty of room to stroll, and you might even see some cute river critters swimming below. MS 
Sculpture Fields and Montague Park 
1800 Polk St.
You might get lost trying to find this, but it's worth it — we promise. Here's where some of the most interesting site-specific sculptures in town can be found. CWG
1 Broad St.
The Tennessee Aquarium is home to more than 12,000 animals, including sharks, sea turtles, otters, two different kinds of penguins, an electric eel that tweets (@EelectricMiguel) and, as of last month, LEMURS! MS
Not only does Lookout Mountain (supposedly) offer a view of seven states, but it's also a great spot for history buffs. It was the site of the Last Battle of the Cherokee in the 18th century, and the Battle of Lookout Mountain during the Civil War. Drive up there, or if you're brave, take the Incline Railway to the top — the cable car maxes out at a 72.7 percent grade, and it is terrifying. MS 
1720 Scenic Highway
The guided underground tour can be a little cheesy — there are lots of "jokes" about getting trapped 1,100 feet below the earth's surface — but the rock formations you'll see along the way are awesome, as is seeing the iconic Ruby Falls, a 145-foot underground waterfall that has starred in a Mastodon video. MS
Chef's Recommendations
Chef Daniel Lindley has successful places in Nashville (5th & Taylor) and Chattanooga (Alleia; his brother Nathan also has Il Primo and Public House, which we loved, especially the pan-seared trout, pictured below), so we reached out for his top places to eat. He gave us these five:
25 E. Main St.
Simple, rustic Italian fare from Lindley, including pizzas from a wood oven, fresh pastas and an assortment of shareable plates.
55 Johnson St.
An eclectic menu highlighted by comfort food (braised greens, squash risotto, fried chicken) is part of a unique Southside complex with a hostel attached. Named one of the best designed bars in the U.S. in 2015.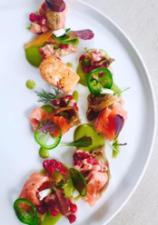 1278 Market St.
Though he's sold his share of his breakout restaurant, Lindley was named a semifinalist for the James Beard Foundation's Best Chef-Southeast Award while here. Chef Rebecca Barron's spring menu matches venison with mascarpone grits, and lamb with goat cheese polenta.
1459 Riverside Drive
Located down on the river, Boathouse is best known for its raw bar, serving more than 150,000 diners last year alone.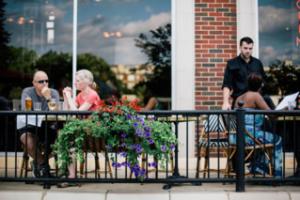 203 Broad St.
Another Beard semifinalist (in 2016 and 2017), Erik Neil opened Easy Bistro in 2005 with an eye toward seasonality. So while there are traditional dishes like steak frites on the bill, Neil also features things like spring lentils and chilled strawberry soup this time of year.
Six more from our staff
271 E Main St.
The burger gets all the raves, but the vegetables are even better — swear to God — and the cocktails are outstanding. (Take an ice chest so you can bring some prime cuts home.) CWG
122 E. 10th St.
Upscale yet intimate and tucked behind the lobby of the Dwell Hotel, Terra Mae is one of the most overlooked fine-dining establishments in town, but a favorite of those in the know — including, reputedly, U.S. Sen. Bob Corker. CWG
1804 Chestnut St.
If you watch soccer, this is the place to do it. Grab a beer before a Chattanooga FC game, or go for the madhouse scene when the U.S. national teams play. CWG
431 E. M.L. King Blvd., No. 120
A new small addition to the burgeoning craft brewing scene in town, and one that most of the serious beer aficionados in town swear is the best. CWG
34 Frazier Ave.
At Good Dog, the poutine is the real hero — while the Dutch-style fries can be topped with any of the 40-plus wiener toppings, the more traditional curry ketchup and creamy fritessaus (aka fancy mayo) is the way to go for first-timers. MS
26 Frazier Ave., Suite B
The line at Clumpies is always long, but it's worth the wait to get their innovative ice cream flavors stuffed with ingredients like Lucky Charms, Pop Rocks, guava jam and more. MS
Published on: April 6, 2017