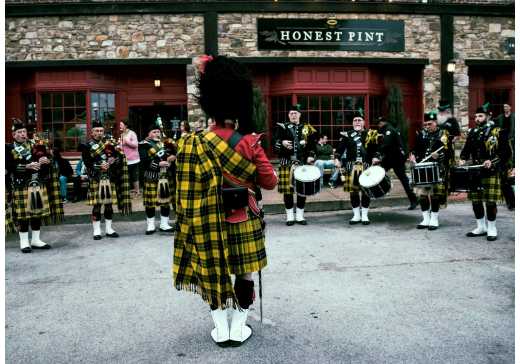 The water fountain is flowing green in front of the courthouse, and green beer is found in all the bars around town - it's St. Patrick's Day in Chattanooga! This age-old tradition carries on in the Scenic City as we come together and celebrate the patron saint of Ireland. Check out how Chattanooga is celebrating St. Patrick's Day this year:
Chattanooga St. Paddy's 7k Run/Walk
8am, Coolidge Park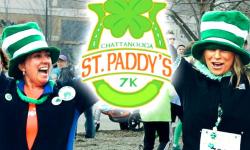 What better way to begin St. Patrick's Day than a run through Chattanooga? Lace up your shoes, and get ready for this family-friendly 7k run/walk. Participants are eligible to receive a St. Patty's pint glass, a cool hoodie, and additional awards for the top runners!

St. Chatty's Day Parade
1-2pm, Passenger St.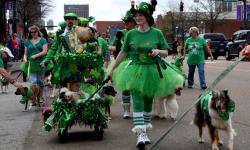 The St. Chatty's Day Parade is a Chattanooga favorite! Come decked out in your favorite green attire, and enjoy Chattanooga's beautiful Southside district. This year, the parade is being held in honor of Chattanooga media mogul, the late Jim Brewer. Bring the kids, and enjoy the entertainment featuring local high school bands, the Highlanders Pipe and Drum Band, and even a visit from the Oscar Meyer Weinermobile!

St. Paddy's on the Parkway
3-6pm, The Honest Pint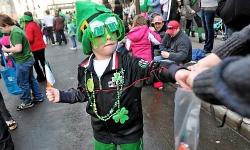 Following the fun at the St. Chatty's Day Parade, the party will continue at St. Paddy's on the Parkway! As a part of the celebration, there will be 15 local bands performing including: Strung Like a Horse, Slim Pickins Bluegrass, Danimal Planet, Molly Maguires, Kerchief, Dead Testaments, Ashley and the X's, Sunsap, Over Easy, Monday Night Social and Caney Village. 
Additional acts include Highlander Pipes and Drums and the Chattanooga Fire Cabaret. You do not want to miss this entertainment-packed event!

Shamrock City
March 10, 11, 17 & 18, 8:30am-5pm, Rock City Gardens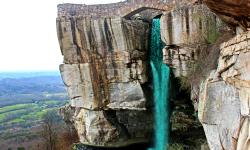 Find the luck of the Irish at Rock City's 11th annual Irish Celebration! Rock City Gardens is the perfect place to spend St. Patrick's Day. Along with the lovely views, enjoy live Irish music, Jig sessions, food, specialty beers, dancing, and more. Come find out why Southeast Tourism Society rates this as a Top 20 event!

St. Patrick's in West Village
4-11pm, Chestnut St.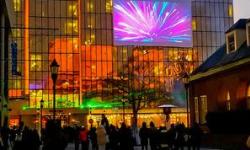 Chattanooga's West Village district is the perfect place to spend St. Patrick's Day. This special St. Patty's Day event has something for both children and adults. Entertainment will include face painting, games, local beer vendors, food trucks, and a laser light show that is sure to impress. 

St. Patty's Day Shindig
8:30pm, Hi-Fi Clyde's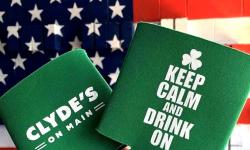 Hi-Fi Clyde's is going to be rockin' for St. Patty's Day. Rick Rushing & the Blues Strangers, Seven to The Sea and The Power Players will be performing live music inside and outside all night long. Stop by this Southside staple for a great time!
 
Here Come the Mummies
8:30pm, The Signal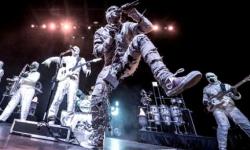 Here Come the Mummies are a Chattanooga favorite. This Nashville band is an eight-piece funk-rock band of 5000 year-old Egyptian Mummies! They frequent Chattanooga as the city has that wild and fun spirit that they love.
Chattanooga's live music scene never stops. For a full list of events happening this St. Patrick's Day weekend, check out our music blog.