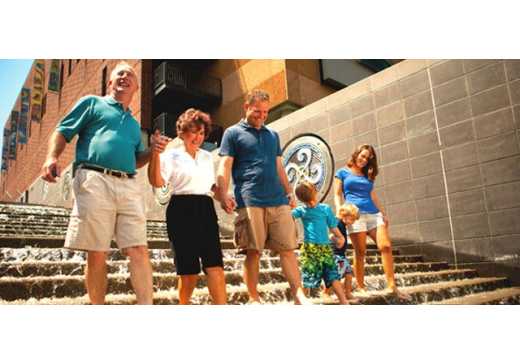 If you're looking for a budget-friendly escape, you've come to the right place. Chattanooga is rife with opportunities, from outdoor festivals to art museums. And nothing can beat our city's natural beauty, which you can take in without spending a dime. So tighten your purse strings and pinch your pennies…it's time to finally take a vacation that doesn't bust your budget.
ATTRACTIONS
For the best deals look beyond the typical Chattanooga landmarks. See another side of the city with attractions that offer maximum bang for your buck.

Hunter Museum of American Art
The Hunter's beautiful collection of prominent American art is rivaled only by its breathtaking views of the river and city skyline. It's certainly worth the "hike" up the hill, because all of this eye candy is available at $15 for adults and children/youth under 17 are free.

Chattanooga Zoo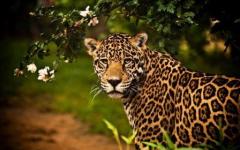 One trip and you'll understand why it's been called "The Best Little Zoo in America." And it's only getting better with recent additions like Deserts and Forests of the World, which includes cuddly Fennec Foxes and Meerkats as well as creepy naked mole rats and komodo dragons. The best part: a family of four can enter for less than $35 ($9.95 for adults, $6.95 for kids).

Reflection Riding Arboretum and Nature Center
Red wolfs, urban coyotes, bald eagles and barn owls are just a few of the animals you can encounter at this wildlife preserve, not to mention miles of hiking and biking trails. In fact there's over 300 acres to explore, plus plenty of great picnic spots for only $10 per adult ($7 per child over 4).

Raccoon Mountain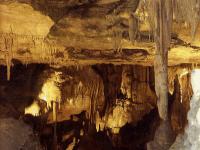 Hiking, biking, caving and scenic drives are all possible at Raccoon Mountain. Raccoon Mountain Caverns will submerge you into a strange world of stalactites and flowstone, while a drive around Raccoon Mountain Reservoir offers impressive views of the city as well as the 12-billion-gallon manmade lake. A tangle of hiking and biking trails surround the reservoir, offering cheap thrills for adventurous tourists. Speaking of cheap, everything is free except the caverns ($15.95 for adults, $8.95 for kids ages 5-12).

Hiking
When you're on a budget, nothing beats "FREE." Enjoy Chattanooga's natural beauty by taking a hike. The options are endless, but check out Outdoor Chattanooga for suggested routes. Some popular trails include Craven's House/Point Park, Cloudland Canyon, Cumberland Trail and Coker Creek Falls.

Coolidge Park
Coolidge Park is a must-see for budget travelers. Located on Chattanooga's Northshore, it offers expansive green space bordering the river, an interactive water play fountain and $1 carousel rides for little ones and $5 rock climbing on "The Walnut Wall," a 100-year-old limestone foundation for the Walnut Street Walking Bridge. Speaking of, you must walk across this landmark for the best view in the city.

EVENTS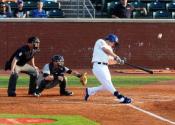 Lookouts Baseball
At $5 a ticket, you're certainly not going to break the bank watching this Minor League team. And unlike other stadiums, they don't gouge you on food and drinks. Two people can easily catch a game for around $30.

Free Music
We can't claim the "Music City" title, but at least in Chattanooga we're kind enough to share great tunes for FREE. Gratis concerts are held throughout the year showcasing talented acts from across the country. Nightfall occurs every Friday night, 7 to 10 p.m. from May through August. Another free summer concert series, Riverfront Nights falls on Saturdays in August and September and the Chattanooga Market features quality acts every Sunday of their season (April-November). Finally, bluegrass fans cannot miss the 3 Sisters Bluegrass Festival at Ross' Landing, held every year in October.

FOOD
Easy Bistro
This swank downtown bistro is decidedly not budget, but on Thursday nights beginning at 5 p.m., they offer Gulf oysters on the half shell for 50 cents each – a great way to feel upscale on a budget.

Mellow Mushroom
Located right in the heart of downtown, Mellow Mushroom regularly offers great deals like… Dinner and Movie Deal, tyke time

Big River Grille
Chattanooga's first brewpub is still going strong thanks to premium craft beer and a delicious menu at reasonable prices.

Terminal Brewhouse
The Terminal offers a great value with fabulous salads, locally sourced Bison burgers and pizzas, and mouthwatering sandwiches – all washed down with their in-house ale.

Provino's Italian Restaurant
Provino's is where the locals go to chow down. Every amply portioned entrée comes with complimentary salad and warm, buttery garlic rolls. If it's your birthday, then your pasta dish is FREE along with the rolls, salad and birthday dessert. 

Looking for more ways to save? Check out the Tennessee Travel Tuesdays for easy ways to find travel specials and deals throughout Tennessee.