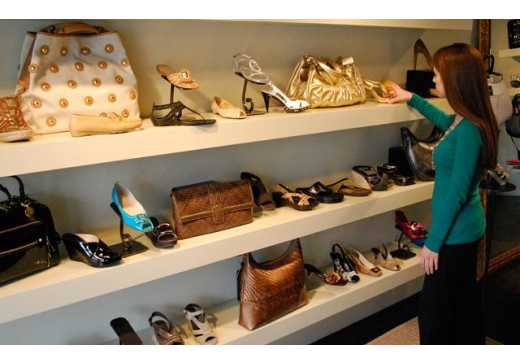 If Chattanooga's sprawling mountain views and urban river scenes look impressive, just wait until you uncover its many shopping enclaves. From hipster vintage clothing to internationally acclaimed designer brands, the city's retail terrain is as varied as its nearby hiking trails.
DOWNTOWN
The cornerstone of downtown shopping is Warehouse Row, a sprawling brick structure that served as the Old Stone Fort during the Civil War. Over the past century or so, it's endured many incarnations but its most recent in 2006 turned the former warehouse into a destination shopping center. All of the stores are independently owned upscale boutiques. Think Neiman Marcus meets SoHo.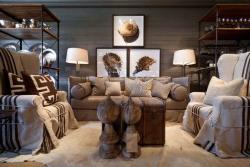 Embellish offers a carefully edited selection of women's shoes from top designers like Kate Spade, Cordani, Bettye Muller and Tory Burch.
Shadowbox Paperie: a stationery store, offering an unmatched selection of writing papers, greeting cards, and all things paper. 
Complete list of Warehouse Row retailers
Bruce Baird & Co. is an upscale menswear boutique with everything from custom suits to Vineyard Vines, while Yacoubian Tailors next door offers top designer lines for both men and women.
NORTHSHORE
Eclectic shops, outdoor art and trees line Frazier Avenue – North Chattanooga's main artery. Walking just a few blocks you can find hand-blown glassware at Plum Nelly, custom-fit running shoes at Fast Break Athletics or local masterpieces at In-Town Gallery.
Fashions run the gambit on Frazier from haute to hip. If you're looking for the latest in women's clothing or accessories, check out Frankie and Julian's or Blue Skies. 
Frazier runs into Manufacturers Road where you'll find 2 Northshore. As Chattanooga's only Gold LEED certified development, the steel-roofed shopping center features locally-owned shops that promote health, wellness and sustainability.
Rock/Creek is a specialty outfitter carrying top brands such as Vibram, Patagonia and Five Ten. Smart Furniture offers streamlined, modern home furnishings from top brands such as Herman Miller and Eames, while Chattanooga Shoe Company provides comfortable yet stylish footwear from the likes of Earthies, Clarks and Rainbow.
Complete list of 2 Northshore Retailers
Complete list of Northshore Shops
SOUTHSIDE
The Southside is a collection of old warehouses converted into modern eateries, lofts and eclectic stores that cater to creative types. Galleries dot Main Street with favorites like Area 61, Gallery 1401, and The HART Gallery, which gives homeless people and other disadvantaged people an opportunity to sell their artwork.
A little further up the street is Merchants on Main, a collection of vendors selling everything from mid-century modern furniture to shabby chic home accessories.
HAMILTON PLACE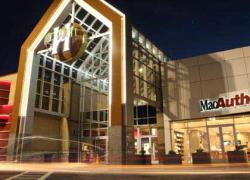 More than 200 stores make up Hamilton Place Mall, making it one of Tennessee's largest shopping destinations. Inside the traditional mall are stores like Banana Republic, GAP, Abercrombie and Fitch, Teavana, Forever 21, Sephora and H&M. But the entire mall property includes several open-air venues, offering stores like Old Navy, DSW Shoe Warehouse, Homegoods, Michael's, Anne Taylor Loft and Francesca's Collections.
Some of the few independently owned shops include Rone Regency Jewelers on Gunbarrel Road – carrying Ivanka Trump, Armenta and Rolex – and Anna Ball White, a women's shop offering lines like Joseph Ribkoff and Donna Degnan.