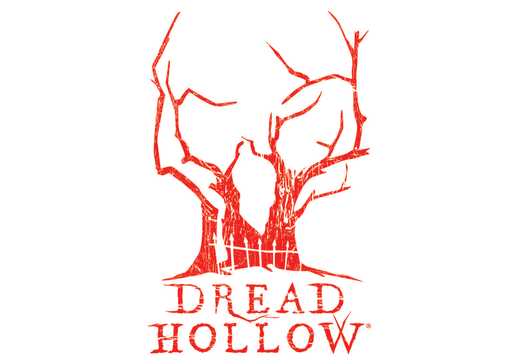 What's more fun (and terrifying) than making your way through a haunted house while screaming your head off at the sight of creepy side-show freaks and monsters are in close pursuit? Nothing – especially if you're one of the thousands of visitors who check out Dread Hollow, the top-ranked, extreme haunt attraction in the Chattanooga area.
Dread Hollow continues the legacy of horror in 2018 with its next chilling evolution of fear. For 14 years, the masterminds behind Dread Hollow were in the business of scaring patrons at Ruby Falls Haunted Cavern, which took the #4 spot on Buzzfeed's list of "Terrifying Haunted Houses to see Before you Die"– and that's 4th in the entire United States, not just Chattanooga. This means you've officially been warned! The team has brought the same fear to Dread Hollow with meticulously detailed sets, petrifying storylines, unnerving illusions, cryptically interactive actors, and unprecedented location changes.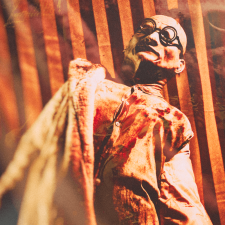 No spoiler alert here, but know you'll have to make your way through the ominous town built on tainted soil to the Belle Royale Hotel as a paranormal investigative team unearths evidence of harrowing supernatural activity from a scorned bride and other tormented souls that are eternally doomed. Stumble into the seemingly idyllic Harley Farm, where darkness and evil extract a bloody price for Ezra Harley's desperate decision. Wander into the abandoned fairgrounds of the cursed Brine Bros. Circus to discover banished sideshow freaks beckoning visitors to forever join them in their Cirque de Fatale. There is nowhere to hide from the sinister darkness of three horrifyingly immersive haunts combined into one terrifying nightmare.
"This year, Dread Hollow delves deep into storylines and physical spaces that are your worst nightmares and go way beyond your comfort zone" explains Todd Patton, co-creator of Dread Hollow.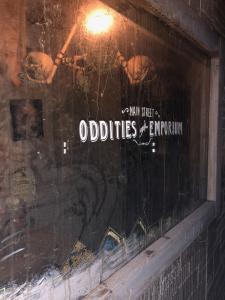 Also, new this year is the introduction of two, separately ticketed extreme escape rooms designed for 2-4 people. One room is shrouded in 100% darkness and participants have just 5 minutes to break free. The second escape room allows 15 minutes to escape from notorious serial killer, Eugene Todd. Both rooms warn participants to expect dirt, grime, and slime to play a role in their getaway attempts.
If you're a freak-seeker who wants the ultimate blood-red carpet treatment, the R.I.P. Fast Passes give hardcore horror fans exclusive access to the R.I.P lounge where they unleash the terror of a hidden scare zone on unsuspecting general admission guests. R.I.P. Pass holders also receive a lanyard, get fast pass entrance, and exclusive discounts on Dread Hollow merchandise and photography packages.
People come from all over the region to experience the ultimate fear-fueled adrenaline rush of Dread Hollow's scare-fest, earning it the reputation of being one of the most horrifyingly innovative in the nation. Dread Hollow is not for the faint of heart and not recommended for children under the age of 12. The attraction is located at 321 Browns Ferry Road in Chattanooga and opens at 7 p.m., Thursdays – Sundays in October and on Halloween night. Be sure to watch for the fire breathing freaks and sliders in the parking lot. They're sure give you a bone-chilling welcome. Oh, and don't forget to say hello to Precious!