Chattanooga is one the perfect places to spend fall. After you spend a day hiking one of the many trails in the area underneath beautiful fall leaves, head downtown for a night of fun. Or spend a weekend here taking in a variety of local music and flavors at one of our many fall festivals.
__________________________________________________________________________________
FALL CONCERTS YOU CAN'T MISS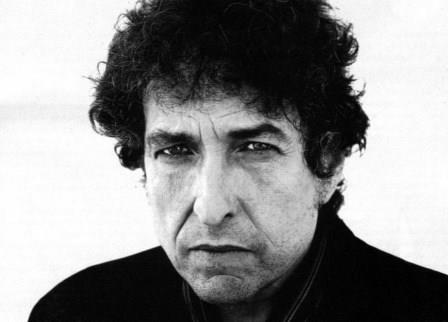 11/05: Somo, Track 29, Buy tickets
11/10: NeedtoBreathe, Memorial Auditorium, Buy tickets
11/11: Warpaint, Revelry Room, Buy tickets
11/13: Bob Dylan, Tivoli Theatre, Buy tickets
11/17: Blues Traveler, Track 29, Buy tickets
11/19: The Temptations and the Four Tops, Tivoli Theatre, Buy tickets
_________________________________________________________________________________

FALL FESTIVALS
Rock City Garden's Rocktoberfest 

Rock City Gardens, Oct. 1-2, 8-9, 15-16 & 22-23, 29-30, 8:30am-5pm 
Get in touch with Rock City's German Heritage during the 11th annual Rocktoberfest. Rock City Square will be transformed for a celebration of harvests and fall foliage. This premiere fall celebration includes live German music, polka lessons, German food, specialty beer, costumed characters and fun for the whole family. Join the fun at Rock City as we celebrate our German heritage and honor our founder, Frieda Utermoehlen Carter. 
Oktoberfest at the Chattanooga Market
First Tennessee Pavilion, Oct 15 (10am-8pm)
Come to enjoy the sights, smells, and sounds of the German traditions, and bring your family for a day of entertainment, shopping, and live musical performances. The annual festival includes an array of Oktoberfest traditions: brats and other German inspired foods, four bier gartens featuring over 99 local and season craft brews, and the infamous Wurstbrats Oompah Band!
Buskers Festival at the Chattanooga Market
First Tennessee Pavilion, Oct 23, 11am-4pm
Chattanooga Market will become a platform for street performers of all kinds: musicians, dance acts, jugglers, mime, puppeteers, magicians, artists – you name it.  They'll be performing for your entertainment at every nook and cranny of the Market – tips are much appreciated! Don't miss this cultural and entertaining experience for the whole family.
RiverRocks

Around Chattanooga, Weekends in October
RiverRocks is the premier fall event in the Chattanooga area. With activities for everyone from casual walkers to world class swimmers, bikers and climbers, RiverRocks wants everyone to get out, get fit and have fun. The month of October is filled with great music, beautiful weather and activities all over the region that include thousands of tourists, visitors to our city and locals alike who want to run, hike, swim, paddle and paddle their way to fame and fortune.
Big Band Day at the Chattanooga Market
First Tennessee Pavilion, Nov 6, 11am-4pm
Come enjoy the music of Sweet Georgia Sound on the EPB stage for a free performance. The 20+ band is well known for a variety of ballroom dance music that includes classic and modern big band, swing, Latin, and waltz tunes. In the Chattanooga area, Sweet Georgia Sound has earned the favor of accomplished ballroom dancers!
Chattanooga Market
First Tennessee Pavilion, Sundays, April 24-Nov 20, 11am-4pm
Now in its 14th year, the Chattanooga Market is a weekly, open-air market that features live music, a major theme each week, local food truck eateries, fresh produce/meat/cheese and food artisan products as well as local arts & crafts like photography, sculptures, jewelry, soaps and other handmade products. Held at First Tennessee Pavilion. 
 
Chattanooga River Market
Tennessee Aquarium Plaza, Saturdays, March 19-Oct. 1, 10am-5pm
The River Market features live music, arts and crafts including photography, jewelry and hand-made apparel and a free yoga class at 10 am.
Gospel Dinner Cruise

Southern Belle, Oct 3, 10, 17, 24, 7-9pm
This two-hour cruise includes live gospel music, pilot house tours and our one-time-through buffet-style dinner featuring oven baked chicken & dressing, mashed potatoes & gravy, mixed vegetables, salad dinner rolls, dessert, iced tea and coffee. Cost: $36.90/Captain (13+) & $19.90/Swabbie (3-12).
Fireside at Greenway Farm

Greenway Farm, Thursdays in October, 7-9pm
Bring your blankets, camp chairs, marshmallow roasting stick and perhaps a picnic supper, then sit back to enjoy an autumn evening with live music around the campfire. Before Fireside begins, enjoy the changing season with a calm water paddle in a canoe.