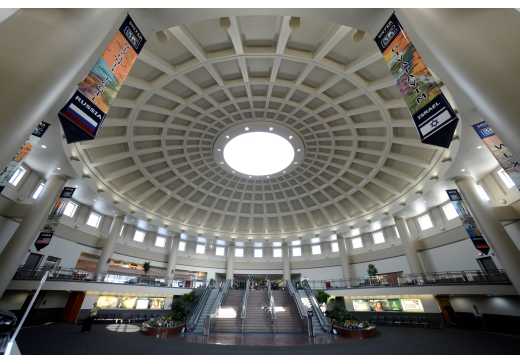 If you're searching for an affordable, convenient way to travel, look no further than Chattanooga Metropolitan Airport. With ample parking, little to no traffic, and short security lines, you can look forward to a stress-free trip while enjoying the many unique facets of Chattanooga Airport, which was completely renovated in 2014.
Chattanooga Airport offers direct flights to nine cities, including Atlanta, Charlotte, Chicago, Dallas, Detroit, New York/Newark, Orlando, Tampa Bay, and Washington, D.C. More mainline flights mean better-than-ever on-time averages.
2016 was another record year for Chattanooga Airport, boarding more than 419,000 passengers, which was a 7% increase compared to 2015. 2017 is on pace to surpass 475,000 passenger boardings.
The airport features newly expanded parking facilities in direct response to the rise in passenger boardings. The $3.4 million improvement project added 300 more spaces and a new lot to make the grand total 2,000.
Thanks to local public utility provider EPB, Chattanooga Airport also offers the second-fastest Wi-Fi airport service in the country, and fourth fastest in the world. The free public Wi-Fi has a download speed of 30.98 Mbps.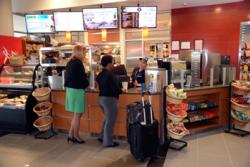 The airport's commercial terminal was awarded LEED Silver certification in 2015. To receive the certification, the airport took greener initiatives such as recycling existing windows into glass countertops, installing ultra low-flow fixtures in restrooms, and replacing incandescent bulbs with LED lights.
In addition, Chattanooga Airport offers the best services available for general aviation needs at Wilson Air Center. The 9,000 square foot corporate flight center was awarded LEED Platinum certification in 2012, and was the only aviation terminal in the world to receive the highest possible level of energy and environmental performance at the time.
It's time to add convenience to your flight pattern. Get user-friendly everything when you fly from Chattanooga. In, out, easy.