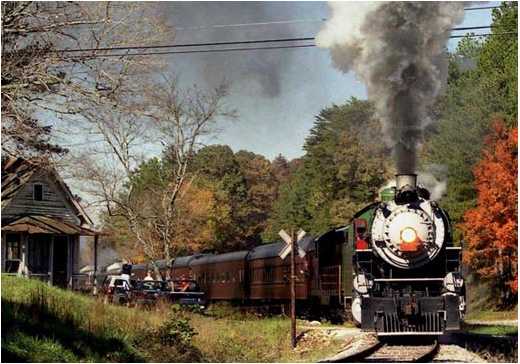 Labor Day marks that time of the year when summer starts to wind down and fall becomes the star of the show. But before swinging into autumn, it's the perfect time to make a last stand on the warm weather. Here's the rundown on Labor Day weekend happenings in Chattanooga.
FOR THE KIDS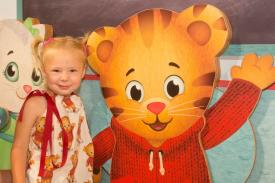 Daniel Tiger's Neighborhood, A Grr-ific Exhibit
May 26-Sept. 9
Visit the Creative Discovery Museum to sing, explore, and pretend with friends and family in some favorite places from Daniel Tiger's Neighborhood. Based on the award-winning PBS KIDS television series Daniel Tiger's Neighborhood, Daniel and his friends help young children navigate their world and parents' guide their journey. Step inside the Clock Factory to play with a variety of clocks, create stories through the Movable Character Mural, cozy up with a good book in O the Owl's Reading Nest, and compose a song or play along with one-of-a-kind instruments.
Summerville Steam Special
Sept. 1, 9am-6pm
Experience gorgeous scenery behind not one, but two Tennessee Valley Railroad Museum locomotives following a historic route from Grand Junction Station in Chattanooga to Summerville, Georgia and back. You'll get the chance to explore the town of Summerville during a 1.5 hour layover. With a variety of cars and dining options, there's something for every railfan.
Rock City Summer Music Weekends
Aug. 31-Sept. 3, 8:30am-7pm
Spend your weekend atop Lookout Mountain at Rock City Gardens enjoying quiet woodland paths and gardens. Then, sit down to relax at Café 7, offering beautiful scenic views along with catchy mountain music and bluegrass performances. Summer Music Weekends held May-September with music throughout the gardens. 
NIGHT OWLS
Nightfall Music Series
Aug. 31, 7pm
Enjoy an evening of live music, food, and dancing at Miller Plaza for the last weekend of the Nightfall Music Series. Say goodbye to August and enjoy some tunes from Andy Frasco & The U.N., an American blues rock band from Los Angeles. Their sound has been described as "blues-rock fueled by reckless abandonment and a disregard for the rules, with witty lyrics to back it all up," and will be a great way to kick off the long weekend.
Ruby Falls Lantern Tour
Aug. 31, 9pm
If a late-night underground adventure sounds exciting, then head to Ruby Falls for a Lantern Tour. This intimate experience allows visitors a rarely seen view deep within Lookout Mountain. Limited sized tours begin with a 260-foot elevator ride into the mountain. Once in the cave, the commercial lights go off and you'll get to explore your surroundings with a handful of small hand-held electric lanterns.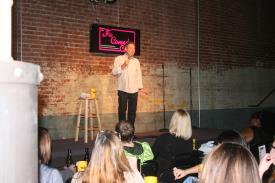 Catch a Comedy Show
Aug. 30-Sept. 2, times vary
Enjoy Landry as he takes the Comedy Catch stage with his charismatic personality and downright hilarious sense of humor. He recently was an Atlanta finalist for NBC's Stand Up For Diversity Showcase, and in 2012 he won the World Series of Comedy and The Boston Comedy Festival. After the show, visit the Backstage Bar for a drink or stroll down Station Street, Chattanooga's newest entertainment district.
ART LOVERS
Embodied Beauty
May 25-Sept. 2
At the Hunter Museum of American Art, study the unique sculptures by artist Karen LaMonte. The exhibit challenges the inherent qualities of glass and explores the dress form as a metaphor for gender, identity, and the human body. Two of her newest series, Floating World and Nocturnes, can both be seen on display, as well as her ethereal sculptures created from clay, bronze, and iron.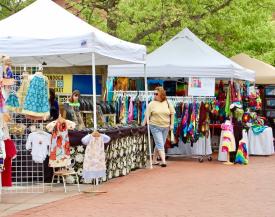 Chattanooga River Market
Sept. 1, 10am-5pm
Against the beautiful Tennessee River, the Chattanooga River Market boasts the unique talents of local and regional artists, offering handmade arts and crafts. Special engagements are featured each week, such as free yoga classes at 10 a.m. (bring your own mat please) and live performances by local musicians. The Chattanooga River Market is a great way to spend a Saturday afternoon.
NATURE ENTHUSIASTS
Riverboat Cruises 
Chattanooga prides itself on its river and floating the cool waters has never been easier. From steamers to historic WWII landing crafts, there's plenty of ways to get your riverboat cruise on. If a more hands-on approach is your style, try renting a kayak/SUP board from L2 Outside or River Drifters.
Adventure to a Swimming Hole
Swimming holes are what Southeastern summers are all about. Chattanooga is home to some seriously incredible places to take a dip – especially on hot and humid days. Here's a sampling of some of our favorite places in the Chattanooga area to cool off.
Infantry Demonstrations
Sept. 1-2, 9:30am-4pm
Head to Point Park this Labor Day weekend to see history come to life. Enjoy special infantry demonstrations by the The 16th Alabama Living History Regiment on Lookout Mountain. See more special events at the Chattanooga/Chickamauga National Military Park here.