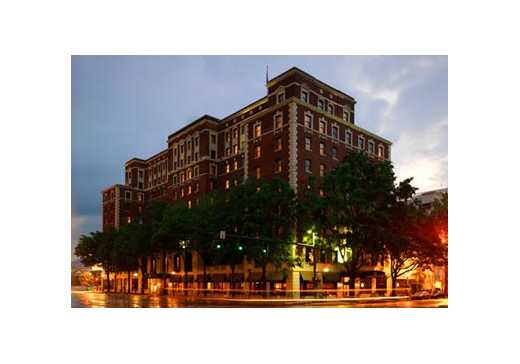 It would be unheard of for a hotel to turn someone away for bringing their kids. But if your "child" has four legs and a waggly tail, you've probably grown accustomed to the whole no-room-in-the-inn bit. Fortunately, Chattanooga seems to be going to the dogs (or cats as it were) with a number of attractions, hotels, and restaurants adopting pet-friendly policies. Most hotels require a cleaning fee, but that's a small price to pay for allowing the whole family to hit the road.
ATTRACTIONS:
Located in the heart of downtown, walking opportunities abound for both dog and master. The Tennessee Aquarium, Creative Discovery Museum and Lookouts baseball stadium are all just a few blocks away, not to mention an abundance of local restaurants. Some are even dog-friendly. The famous Walnut Street Pedestrian Bridge is now also pet-friendly. Erected in 1891, it is one of the world's longest pedestrian bridge.
The Lookout Mountain area offers several pet-friendly options when you visit. Both Rock City and Reflection Riding Arboretum and Nature Center are dog-friendly, and Ruby Falls has kennels available on-site for your visit there. Your furry friends will have lots of ground to explore at these natural wonders. Rock City offers magnificent views from huge boulders and ancient rock formations. Reflection Riding Arboretum and Nature Center has plenty of walking trails and peaceful retreats for you and your pets.
HOTELS:
If your dog is as vital to your travel plans as your GPS and suitcase, sniff out a highlight of pet-friendly hotels and restaurants below. The CVB also offers a complete list of hotels on their website. Just select "Pet-Friendly" using the pulldown menu for Amenities.
Read House Hotel – Downtown
827 Broad Street, 423-266-4121
For more than a century the The Read House has been welcoming road-weary travelers. Beginning as the Crutchfield House in 1847, the historic hotel has endured many iterations thanks to fire, but its present 10-story brick and terra cotta structure was built in 1926. And while such dignified guests as Winston Churchill and Tallulah Bankhead have walked its halls, nowadays you'll see another type of visitor padding across the lobby thanks to a dog-friendly policy. (Sadly for feline families, it's dogs only).
The entire 3rd floor is dedicated to canine customers, and a non-refundable $50 fee ensures that every room is thoroughly scrubbed and vacuumed after each guest. While dogs must stay out of the dining areas, they're welcome to lounge under the umbrellas of Starbucks' sidewalk seating, located in the bottom of the hotel. Of course, it you'd like to doggie paddle in the hotel's indoor heated pool, you'll need to leave Fido in the room. As you can see by the photo, I don't think he'll mind.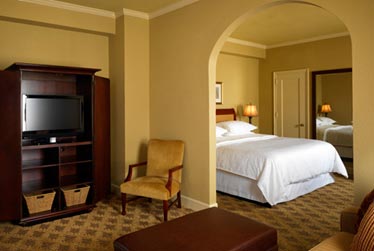 Chattanooga Choo Choo
1400 Market Street, (423) 266-5000
The Victorian train car rooms at the historic Chattanooga Choo Choo Hotel don't actually move, but they will take you back to a simpler time. The expansive lobby, erected in 1908 as the Terminal Train Station, still boasts stained glass windows and embellished plaster archways. And while the train station turned hotel is steeped in tradition, they still accommodate modern travel, allowing pets of any kind. They just ask that pets are crated in the room if left unattended and require a $25 non-refundable fee. The Choo Choo is also one of the only area hotels to offer an outdoor dog walk area so Fido can stretch his or her legs in a grassy, comfortable setting.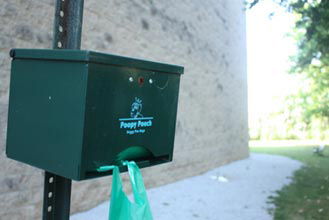 Located in the historic Southside district, several restaurants are within walking distance and some of the city's most popular attractions are easily accessed by car or the free electric shuttle, which leaves the Choo Choo approximately every 5 minutes. If the history of the hotel leaves you feeling nostalgic, try seeing the sites by horse and buggy. Carriage rides are half an hour but longer excursions are available by reservation.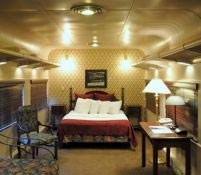 Quality Suites – Hamilton Place
7324 Shallowford Road, (423) 892-1500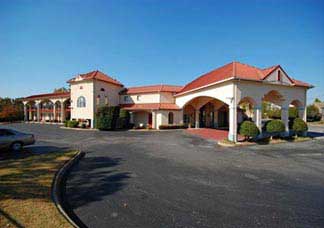 Shopaholics beware – this Quality Suites is located less than one mile from the largest shopping mall in Tennessee. For air travelers, it's only three miles from the airport. And this Hamilton Place hotel has one more important amenity: a pet-friendly policy.
You and your pet will feel right at home in these spacious suites, which each feature divided sleeping and sitting areas, sofa sleepers, coffee makers, refrigerators and microwaves. A $10 fee per pet/per night applies (plus tax). And while they've welcomed dogs, cats, rabbits and even turtles, there is a 25-pound weight limit.
After a long day of travel two-legged guests can relax in the indoor heated pool, with some rooms even offering hot tubs. Business travelers love the free, high-speed Internet and business center, while everyone enjoys the free continental breakfast each morning that includes biscuits, sausage and eggs, hot Belgian waffles and more.
If staying here you'll want access to a car. The Hamilton Place area isn't as pedestrian-friendly as other areas, but downtown attractions are only a 15-minute drive. Restaurant options are plentiful, with many patios being dog-friendly.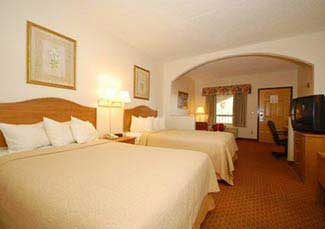 [Different page linked to dog-friendly restaurant references above]
Pet-Friendly Restaurants
While health codes ban animals inside the dining room, many patios are fair game for dining with your dog (on a leash of course). See below for a few pet-friendly places.
Downtown:
222 Broad Street
(423) 267-2739
While the fire marshal requires that dogs are tied outside the railing of the patio, this dog-friendly restaurant will try to accommodate with a convenient table for both dog and master.
Technically dogs aren't allowed on the patio, but there are several places within sight of patio seating where you can tie them up. They'll even bring them water if you ask nicely.
1444 Market Street
(423) 531-7847
Stir brings a refined focus to Chattanooga's craft cocktail scene. Enjoy your painstakingly crafted drink with artisanal ice. The restaurant's modern aesthetic blends well with the historic bones of the iconic terminal station, the Chattanooga Choo Choo. Dinner and drinks are best enjoyed on the spacious patio in the heart of Southside.
North Chattanooga:
This popular Tremont hangout is also popular with the pooches, who can lounge on the expansive front patio.
224 Frazier Avenue
(423) 531-8490
Chattanooga's only German-American gastropub, Brewhaus pairs classics like schnitzel, egg noodles, and brats with German-inspired beer and wines. Brewhaus is best enjoyed on the covered porch overlooking Coolidge Park or the sunny outdoor patio.