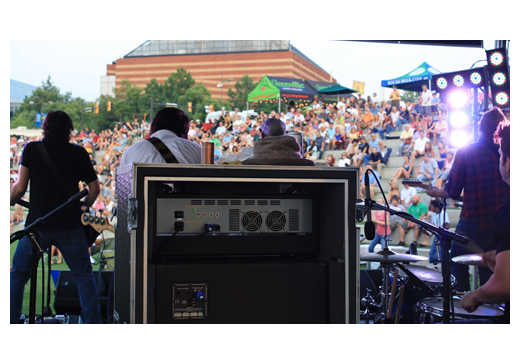 The much anticipated free concert series, Riverfront Nights, returns to Chattanooga on Saturday, July 14. The outdoor musical series is free for all to enjoy, and is even dog-friendly. 

Riverfront Nights focuses on local people and institutions who promote healthy lifestyles, sustainable development/business practices and, of course, an intense love of the outdoors. So come down to the riverfront and enjoy great music, food, and beverages this summer!
 
The 2018 Lineup is as follows:
 
July 14: Muscadine Bloodline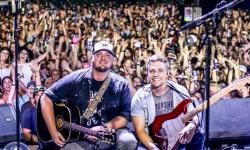 This group intertwines the brash irreverence of early southern rockers with the seductive quality of 90s country love songs.

Opening Act: Campbell Station




July 21: Get Right Band

Shake your hips over some pure, funky fun with The Get Right Band!

Opening Act: Natural Habitz

 


July 28: The Unlikely Candidates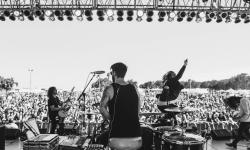 Based out of Fort Worth, TX, The Unlikely Candidates  are an American indie rock band whose single "Follow My Feet" peaked at number six on the Adult Alternative Songs chart.

Opening Act: Sam Killed the Bear


August 4: Waker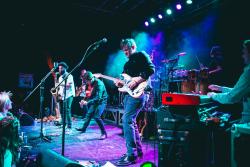 Waker mashes soul, rock & roll, and funk into an eclectic, danceable sound, focusing on songs that aim for the heart, head... and feet.

Opening Act: Caney Creek Company
 


August 11: Mudbone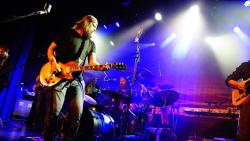 Mudbone tells the story of American music one song at a time. His performances reach a broad audience by taking them on a journey from the late 19th century when bluegrass met the blues, through the country, soul, funk, and rock & roll of the 20th century.
Opening Act: Genki Genki Panic


August 18: Southern Avenue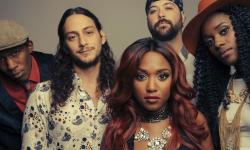 Southern Avenue is a fiery young Memphis quintet that embodies its home city's soul, blues and gospel traditions, while adding a youthful spirit and dynamic energy all their own. "If Memphis is a genre, this is it!"
Opening Act: Dirty Blonde

Local acts begin at 7 p.m. and headliners follow at 8 p.m. 

_____________________________________________________________________________
 
Don't miss the Under "The Pup Tent" at "The Dog Pound"
Riverfront Nights is the only music event in the southeast that features a VIP area just for four-legged friends and their human companions.
Running and Paddling Fitness Challenge
Each night during Riverfront Night concert series, Wild Trails will host a running and paddling fitness challenge as follows:
The paddle trip leaves from under the Hwy 27 bridge at 4:30pm and will take you and your board to the dam.

Fastbreak is helping with a 5K run.
Chattanooga Paddleboards will have rentals available on-site.