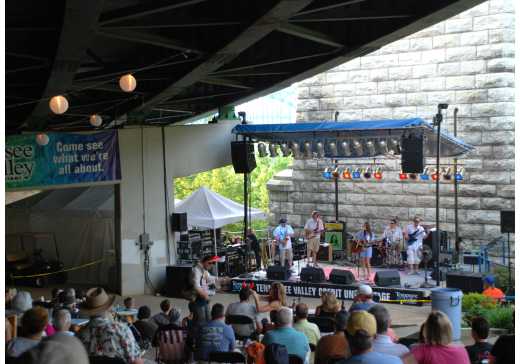 The weather is warmer and the nights are longer - spring and summer have arrived. With the changing of the seasons comes an amazing array of festivals in the Scenic City. From the riverfront to the Southside, and everywhere in between, there is always something fun to do in Chattanooga!
Upcoming Festivals & Series
 
Riverbend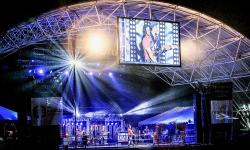 Chattanooga Riverfront, June 8-16
For over 35 years, Chattanooga's beautiful downtown riverfront has been accompanied by the sights and sounds of one of the Southeast's best music festivals, Riverbend. Every summer, thousands of people hit the streets of downtown Chattanooga to enjoy great music and delicious food with the view of the Tennessee River glowing in the background.This year's lineup includes Hank Williams Jr., Flo Rida, Dustin Lynch and Third Eye Blind, just to name a few. 

Bessie Smith Strut
M.L. King Blvd., June 11, 4:30pm
On Monday, Riverbend takes a break, and the party moves to the historic M. L. King Blvd. in downtown Chattanooga for the Bessie Smith Strut. This celebration is named for the Empress of the Blues and takes place on what was once called "The Big Nine," or Ninth Street, as it was known in the early 20th century for having music clubs that were nationally known as jazz and blues destinations.
Moon River Festival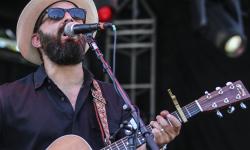 Coolidge Park, September 8-9
Founded in 2014 by musician Drew Holcomb, the annual Moon River Music Festival is an exciting, family-friendly, two-day event highlighting the music and culture of Tennessee. Originally taking place in Holcomb's hometown of Memphis, Moon River has grown into an important and beloved institution in the Tennessee community. Now in its fourth year, Moon River will begin its new chapter at Coolidge Park in Chattanooga. The festival will feature 20-22 specially curated national acts, two stages, and local food vendors.
Nightfall 
Miller Plaza, Every Friday, May-August, 7pm
Nightfall features a diverse schedule of quality musical entertainment with local openers and national headlining acts, many of whom are performing for the first time in our city. Bring your kids, lawn chairs, pets and friends to enjoy great live music, food and an ice cold beverage in the outdoor social atmosphere of Nightfall.

Bands on the Bluff
Hunter Museum, First Thursday of Every Month, May-October, 6pm
The Hunter Museum of American Art invites the public to experience local music and views at Bands on the Bluff. On the same evening as Throwback Thursday, guests can enjoy live music and the current special exhibition. In addition, a cash bar will be available during each concert.
Make Music Chattanooga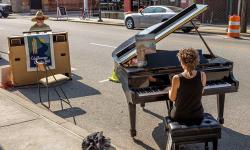 Downtown Chattanooga, June 21, All Day
Make Music Day, or Fêta De La Musique, is a worldwide celebration of music, where musicians – of all levels at any age – will fill the city's streets, parks, rooftops and more to play live music on June 21st (the Summer Solstice).

Rock City Garden's Summer Music Weekends
Rock City, Every Friday/Saturday/Sunday from Memorial Day to Labor Day
Enjoy the toe-tapping sounds of a bygone Appalachian era in the most appropriate setting of beautiful Lookout Mountain. Performances from up and coming bluegrass, country, and folk music artists will be sure to add to your visit to one of Chattanooga's premier attractions. 
Markets with Live Music
 
Chattanooga Market 
First Tennessee Pavilion, Sundays 4/28-11/18, 11am-4pm
The Chattanooga Market is a weekly, open-air market that features live music, local food truck eateries, fresh produce, food artisan products, and local arts & crafts.
Chattanooga River Market
Tennessee Aquarium Plaza, Saturdays 3/31-10/6, 10am-5pm
The River Market, held every Saturday at the Tennessee Aquarium Plaza, features live music, arts and crafts, photography, jewelry, hand-made apparel and a free yoga class at 10am.
Cambridge Square Night Market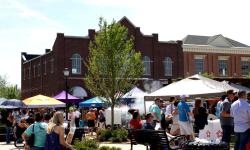 Friday Nights, April 6-Sept. 28, 6pm
The Cambridge Square Night Market provides a family-friendly destination during the warm summer nights. A variety of live music can be heard in the square, and there are plenty of local restaurants to dine at before strolling through the artisan market in search of handmade arts & craft wares.