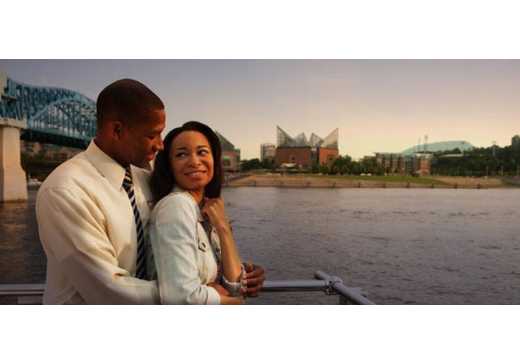 You are unique and so is your loved one, so we've rounded up ideas for foodies, art lovers, outdoor types and urbanites to make the perfect personalized romantic getaway in the Scenic City.
When you're smitten as a kitten, the old dinner and roses routine is foolproof for Valentine's Day. But as your relationship matures, you need a plan. If you're looking for Hallmark to bring back the spark, you're probably barking up the wrong tree. A safer bet is a weekend in Chattanooga, where there's something for every couple. 

Find more special Valentine's events and meals on the Events Calendar. 
FOODIES
Where to Stay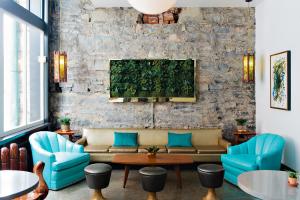 Located in the heart of downtown, the romantic boutique Dwell Hotel is a great place for any couple. But foodies will particularly appreciate their in-house restaurant,TerraMae Bistro, celebrates flavors along the Appalachian range. The ambitious menu features delicious items from steaks to scallops and barbecue duck to biscuits as well as some of the best cocktails in Chattanooga. 
TerraMae also has a special Valentines menu which you can check out here. Dwell offers several romantic upgrades such as a rose petal and candlelit bath for two, chocolate covered strawberries and champagne or breakfast in bed.
What to Do
Outside the luxury B&B awaits a smorgasbord of foodie-friendly restaurants, depending on your personal dining style. For low-key lovers, Chattanooga is rife with farm-to-table options downtown. There's Urban Stack Burger Lounge that offers gourmet burgers (and chicken sandwiches) in a hip setting. The Meeting Place provides an upscale, romantic setting with some of Chattanooga's best cuisine, cocktails and an outstanding wine selection. But some V-day standouts (read: fine dining) have to be the 4-Star St. John's Restaurant, Hennen's, Easy Bistro & Bar, and the above mentioned TerraMae Bistro.
URBANITES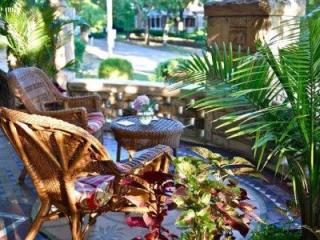 Where to Stay
As Chattanooga's only AAA Four-Diamond Inn, Mayor's Mansion Inn will encourage you to linger with its spacious front porch, hand-laid parquet floors and gabled ceilings. But its location – just a stone's throw from downtown action – makes it perfect escape for the urban dwelling couple. Romantic packages include a chilled bottle of bubbly to greet you, complimentary breakfast in bed, rose petal turndown service, chocolate covered strawberries and chocolate truffles.

What to Do
Start your weekend with a horse drawn carriage ride through downtown or the Southside. During the day, rent bikes with Chattanooga's bike share system and ride across the Walnut Street Bridge to explore the Northshore, including scenic Coolidge Park and the shops and art galleries off Frazier Avenue. In the evening, take the free electric shuttle to the Southside. Have a romantic dinner at Alleia, which offers rustic Italian inspired cuisine in a downtown setting. 
ART LOVERS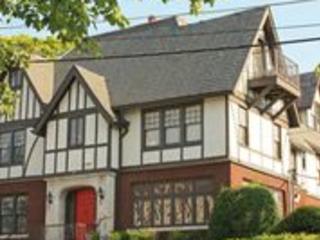 Where to Stay
The Bluff View Inn is located in one of Chattanooga's most inspired areas – the Bluff View Arts District. Located in three turn-of-the-century homes atop the cliffs of downtown, Bluff View offers views as pretty as a picture and a location that's just footsteps away from everything downtown. Their romance package includes chocolate-covered strawberries and hand-dipped chocolates from their onsite Chocolatier, a gift certificate to Bluff View restaurants (Tony's Pasta Shop or Back Inn Café), overnight accommodations and breakfast.
What to Do
Start with the Hunter Museum of American Art, which features well-known artists like Mary Cassatt, Winslow Homer and Fitzhugh Lane, and one of the best views in the city (particularly at sunset). The Houston Museum of Decorative Arts houses the finest collection of antique glass & ceramics in America, left by the colorful and eccentric Anna Safley Houston. Stroll through the River Gallery that showcases museum-quality craft, studio glass, sculpted clay, metal and textiles. Then meander hand-in-hand through the outdoor Sculpture Garden complete with a permanent sculpture collection including works by renowned artists like Leonard Baskin, John Henry, Allan Houser and Isamu Noguchi. At some point you might want to make some art of your own. For that, head to downtown's Ignis Glass Studio to blow your own keepsake sun catcher.
 
TRAILBLAZERS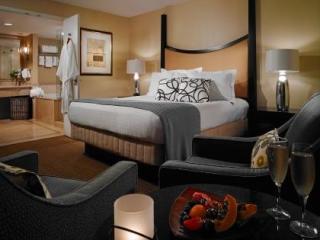 Where to Stay
A night at The Chattanoogan, an upscale urban hotel will leave you feeling relaxed and refreshed – and ready to get out and experience the great outdoors. The property is located in the Southside District and provides an oasis with an outstanding restaurant, Broad Street Grille, pampering day spa and superior amenities. Their variety of romance packages will have you enjoying chocolate truffles, chocolate-covered strawberries, champagne, luxurious massages in the spa and late check-outs.
What to Do
Only minutes from the hotel, you can be out exploring the trails of Lookout and Signal Mountains. One of the most traveled hiking routes is the moderate to easy hike to Sunset Rock where you'll get to view the amazing sunset. Dense wooded areas mixed with scenic vistas make hiking Stringer's Ridge a local favorite. Enjoy a romantic walk through the botanical gardens at Reflection Riding Arboretum & Nature Center and then check out their animals such as the bobcat, owls, bald eagle, flying squirrel and red-tailed hawks. Another popular spot is Rainbow Lake which offers a shorter leisure hike or, if you're feeling more ambitious, you can follow the rocky trail that offers spectacular overlooks. You can top it all off with a romantic cruise on the Tennessee River Gorge aboard the Southern Belle Riverboat.

BOOK A ROMANTIC GETAWAY PACKAGE