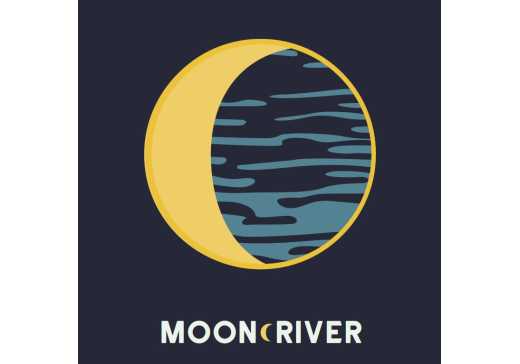 Chattanooga is excited to welcome the Moon River Music Festival to the Scenic City. Presented by Drew Holcomb & the Neighbors, Moon River began in his hometown of Memphis, TN, and has since grown significantly to a SOLD OUT 2018 Festival in Chattanooga's Coolidge Park. Look for window clings at local businesses to find Moon River specials, and be sure to check out all of the Moon River experiences happening during the festival weekend, Sept. 8-9, on the Moon River website.

Before the party begins, and after the music ends, here's a guide on how to make the most of your Moon River experience, Chattanooga style. 
Explore the Outdoors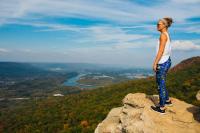 With more than 50 trailheads within 30 minutes of downtown, the hiking scene in Chattanooga is easily among the best in the Southeast, if not the entire country. From the slopes of Lookout Mountain to the steep crests of Signal Mountain and the Tennessee River Gorge, the Scenic City is blessed with a diverse and notable network of hiking trails. Considering the vast number of incredible hikes in the area, it's admittedly quite difficult to narrow it down, but here are five of our favorite hikes in Chattanooga. 
Sip a Cold One at a Favorite Watering Hole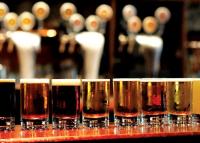 There are so many exciting things brewing in Chattanooga, especially craft beer. See our guide for a breakdown of brewpubs, pub crawls, and some of our popular watering holes – all reasons Livablity.com named Chattanooga one of the top 10 beer cities. If you're staying near Coolidge Park, be sure to take a trail-to-pub tour of Chattanooga's North Shore. If beer isn't your thing, here's a more diverse list of happy hour specials around town.

Eat like a Local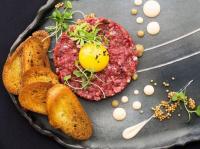 Over the past couple of years, the number of Chattanooga restaurants has exploded. Check out our list of local restaurants that you can only find in Chattanooga. Many of the local eateries feature locally sourced fruits, vegetables, meats, milk, eggs, cheeses, breads and more. Take a North Shore food tour or take a look at our food guide to Chattanooga's Southside. Be sure to stop in one of our many restaurants with live entertainment.
Continue the Party and Grab Some Late Night Food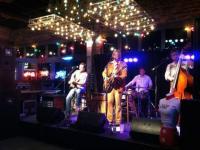 Once the festival is over, the fun doesn't have to stop. Check out our nightlife scene and go see more live music in Chattanooga. Dining after hours? Fret not with this list of late night restaurants that accommodate the hungry night owls.

Take your Camera and Explore Public Art and Murals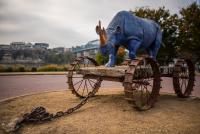 Scattered throughout Chattanooga's streets, you'll find exciting artwork on almost every corner. The city is filled with 125+ pieces of public art, bringing the sidewalks to life with sculpture gardens, moveable bridges, and Native American waterscapes. Here's a guide on where to find Chattanooga's most popular murals. As you explore, keep an eye out, have your camera ready, and appreciate Chattanooga's beautiful aesthetics. 
Have Fun with the Family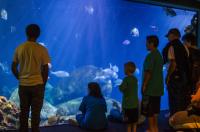 Chattanooga is full of top-rated attractions, outdoor adventures, and family-friendly activities. You simply can't take a trip to Chattanooga and not visit the Tennessee Aquarium.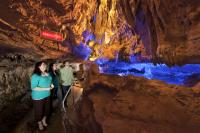 Next, head up to Lookout Mountain for a visit to Rock City, Ruby Falls, and The Incline Railway. Tour Songbirds Guitar Museum, a guitar-oriented, pop culture museum experience for the whole family.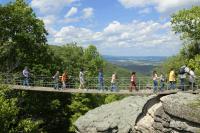 Explore its collection of rare, vintage guitars like no other on Earth. Take the kids for a stroll on Chattanooga's Riverwalk or choose from various activities on our guide to a week's worth of family fun in the Scenic City. 
Attend a Moon River Themed Party
Moon River Back Street Bash
Sept. 8-9, 12:00pm-11pm
Come party on the NorthShore during the Moon River Music Festival. The NorthShore Merchants Collective is taking advantage of the closed River Street parking lot behind a few of our Frazier Avenue businesses to throw a Back Street Party during the weekend, extending the festival atmosphere outside its fence. 

The AfterMoon Gathering
Sept. 8, 10pm-2am
Stone Cup is hosting an AfterMoon Gathering, an after-party for the Moon River Music Festival! Featuring a slew of local visual, musical, and performance artists, this is a big chance for locals, and people from the surrounding area alike, to come together and witness the brilliant talent of the artists here in Chattanooga! 
Look for these Moon River Deals and Promotions
Tennessee Aquarium
Mention "Moon River" at the Tennessee Aquarium ticketing center to receive this special rate for Aquarium Admission: Adults: $25.50; Youth (3-18) $16.00

Tennessee Aquarium IMAX 3D Theater
Mention "Moon River" at the Tennessee Aquarium IMAX 3D Theater Box Office to receive this special rate for IMAX admission: Adults: $9.95; Youth (3-18) $8.00
Gray Line Tennessee's Chattanooga Hop
Mention "Moon River" in person at the sales office located inside the Chattanooga Choo Choo and receive $2 off ticket price.

Big River Grille Downtown and Big River Grille Hamilton Place
Offering $3 Mimosas & $5 Bloody Marys on Saturday and Sunday all day.

Sweet Magnolia Tours
Mention "Moon River" and receive $2 off each Adult admission and $1 off Children's admission (ages 5-12. Children under 5 are free).

Olive Chattanooga
Special run of Moon River Rose White balsamic being sold with $1 from every bottle donated to Friends of Outdoor Chattanooga.

Public House Chattanooga
Mention "Moon River" and can provide a no wait option for lunch/dinner.

Il Primo Northshore
Mention "Moon River" and can provide a no wait option for lunch/dinner.

Easy Bistro & Bar and Main Street Meats
Offering "crescent" cocktails and ongoing weekly special such as our weekly tipple.

St Francis Cottage
Offering 15% off to Moon River patrons.

River Street Deli
Offering Moon River lunch specials.