ChattaBOOga! - Where Thrilling Adventures Await
When Chattanooga transforms itself to ChattaBOOga! in October, it's not the typical haunted city.
Only for the bravest of souls, there's an intense haunted experience crawling with terrifying creatures, chilling ghost tours of Chattanooga's most haunted spots, and a haunted forest trail. For more mild experiences, families can enjoy spooky rides aboard a haunted vintage train, haunted amusement park rides, trick-or-treating around zoo animals, and learning more about weird creatures that have abilities and behaviors that seem stranger than any legend or myth.
ChattaBOOga! offers thrilling, chilling adventures that can't be experienced anywhere else.
Dread Hollow ($)
The award-winning masterminds behind Ruby Falls Haunted Cavern bring you Dread Hollow – a town built on tainted soil. Make your way through this ill-fated town to the ghostly Belle Royale Hotel with its bone-chilling paranormal activity. Stumble into the seemingly idyllic Harley Farm where the depraved farmer reaps those who dare to trespass. Deep in the shadowy outskirts of Dread Hollow, you wander into the abandoned fairgrounds of the cursed Brine Bros. Circus, where the demented sideshow freaks beckon you to forever join them in their Cirque de Fatale. You can run, but there's nowhere to hide from the sinister darkness covering 20,000+ square feet of pure horror with 3 haunts combined into 1 nightmare. We'll be waiting for you! Not recommended for children under 12.
Chattanooga Ghost Tours ($)
Dates, times vary
Named one of the "Top 10 Ghost Tours in the U.S." by TripAdvisor and USA Today, Chattanooga Ghost Tours takes you on a chilling adventure to the city's most haunted spots. Be prepared to open Pandora's Box of apparitions and hear stories of the city's restless dead during the Murder & Mayhem Tour. Special ghost hunt tours use the SLS Ghost Viewer, Ovilus X, and the new Poltercom. Don't forget to bring your camera, as ghost orbs, mists, & even fully-formed figures occasionally appear in photos at some of the sites on the tour. Kids are welcome at parents own discretion – no one will jump out to scare them, but the spooky stories might have them sleeping in your bed for several nights after. Reservations strongly recommended. Tours happen rain or shine. The new location offers a haunted steampunk theme gift shop!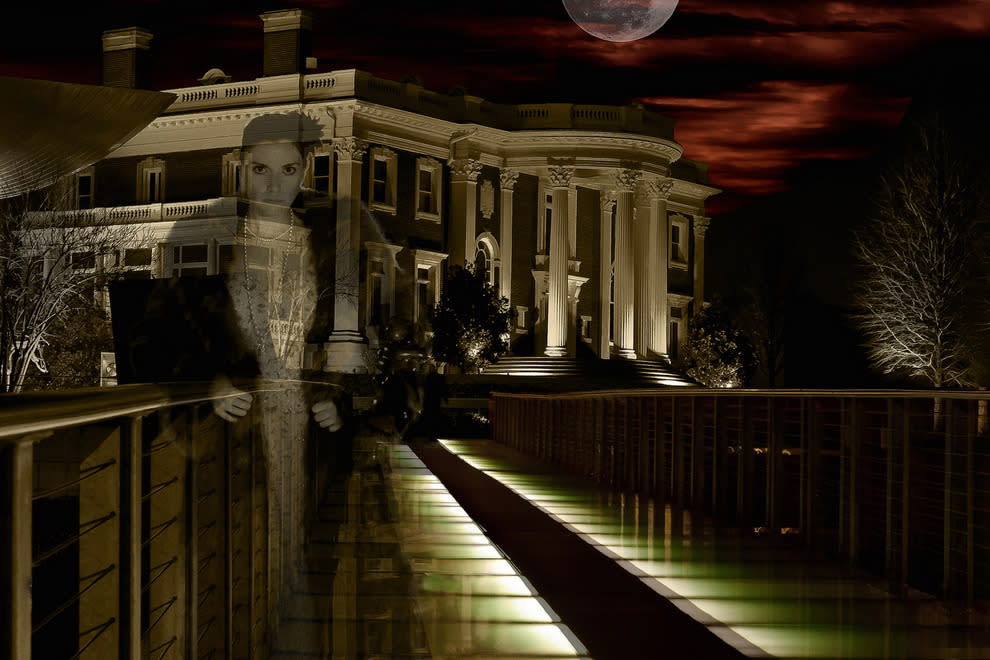 Tennessee Valley Railroad's Halloween Eerie Express ($)
Jump aboard the Halloween Eerie Express vintage train at Grand Junction station for a spooky, family-friendly, round-trip ride to the Funhouse Station. The 1.5 hour journey includes storytelling, hot cider, blacklight mini golf, games, temporary tattoos, coloring pages, costume contest, petting zoo, pony rides, bag of treats for the children, and a tour through the "gentle thrills" Eerie Fun House, a 20-room, 2,000 square foot "old time" fun experience. Children are encouraged to wear their costumes and enter the costume contest! This experience is designed for younger children and is not a haunted house.
Tennessee Aquarium's ODDtober: When Nature is Stranger than Fiction ($)
During ODDtober, the Tennessee Aquarium celebrates wonderful and weird creatures that have abilities and behaviors that seem even stranger than any legend or myth surrounding them. Get up close to some not-so-creepy crawlies that are way too cool to be scary – there's brilliantly patterned chameleons that change colors to blend in with their surroundings; a "walking fish" that's really a rare salamander; and a scorpion that glows in the dark! The Featured Creature program schedule varies per day. See the SCUBA divers celebrating the spooky season by showing off their underwater pumpkin carving skills as fish and turtles swim by. Come in costume and celebrate a family-friendly night of spooky critters and yummy treats at AquaScarium. Make friends with mermaids, lounge with lemurs, get your groove on at the Monster Mash dance party, and enjoy candy stations throughout both buildings.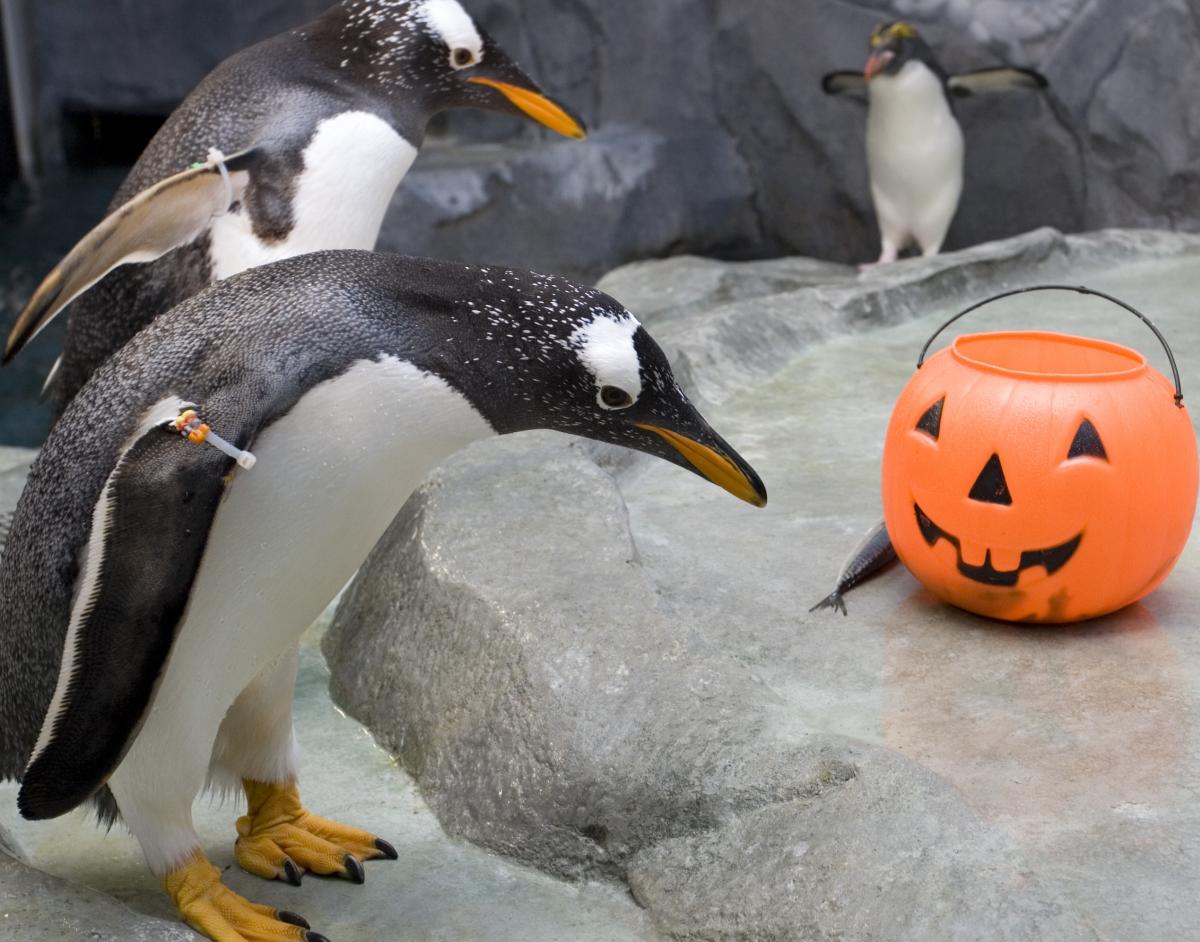 Chattanooga Zoo's Boo in the Zoo ($)
Join us for the annual Boo in the Zoo, a family-oriented Halloween celebration with some of the Zoo's most lovable animals. Children will enjoy having their picture taken with costumed characters, a scavenger hunt through the Zoo, animal enrichment activities, trick-or-treating, costume contest, 20+ games, bounce house, haunted hay rides, face painting, snacks, and much more. This non-scary Halloween event is sure to have the whole family talking for years to come. 
Lake Winnepesaukah's WinnepeSPOOKah! ($)
The South's favorite family amusement park offers hair-raising, Halloween fun for boys and ghouls of all ages at Lake WinnepeSPOOKah! With more than 40 rides featuring kiddie rides, family rides, and thrill rides, the entire family can enjoy an atmosfear of haunted rides, eerie edibles, and screaming thrills throughout this SPOOKtacular Halloween event. WinnepeSPOOKah scares up creepy delights and frightening fun, including the new Monster Parade, haunted train ride, as well as hourly magic shows, and Thriller parade. And don't miss the lake illuminated by a mesmerizing choreographed light show. Lake Winnepesaukah has been recognized as one of "America's Top Ten Family Amusement Parks" by Travel & Leisure and listed as having one of the "Top 25 Theme Park Water Rides in the U.S." by the L.A. Times.

Chattanooga Audubon Society's Acres of Darkness ($)
Face the forest's natural dangers in Chattanooga's naturally terrifying haunted attraction! The Acres of Darkness is fun for the entire family with activities and entertainment for all ages. Families can play it safe on the kiddie trail or, if you dare, brave the Haunted Forest Trail. The family area includes hayrides, bonfire, face painting, black-light maze, inflatables, s'mores, hot cocoa, snacks, and more. Acres of Darkness is a family friendly event benefiting the Chattanooga Audubon Society.