Fall Colors in the Scenic City
Looking for some great ways to see the fall colors? Chattanooga offers many options to see the brilliant changing colors by foot, boat, train, bike, or segway. And the roads are always wide open for some cruising in your car or motorcycle.
Weekly Color Forecast
Monday, Nov. 19, 2018
Chattanooga Fall Color Weekly Forecast by Gene Hyde, City of Chattanooga Forester:
If you still haven't enjoyed Chattanooga's fall foliage, we have good news for all of the Autumn lovers out there! Due to the late arrival of Fall, the leaves are hanging around longer than normal this year. Yellow is still the dominant color you'll see, but be on the lookout for vibrant reds and deep purples throughout the Tennessee Valley over the next week. Here's what to look for:
White Oaks – Browns and reds
Ornamental Pears (including Bradford Pears)  – Deep scarlet
Hickories, Ginkgoes, and Sugar Maples – Several shades of yellow
Sweetgums – Multiple colors of red, purple, and yellow
BY FOOT
Enjoy miles and miles of breathtaking vistas from Signal Point (the southern terminus of the Cumberland Trail), Raccoon Mountain, Sunset Rock, Lula Lake Land Trust, Prentice Cooper State Park, Point Park, and many more. You can also book walking tours of the city through Free Walk Chattanooga, Chattanooga Segway & Bicycle Tours, or Sweet Magnolia Tours.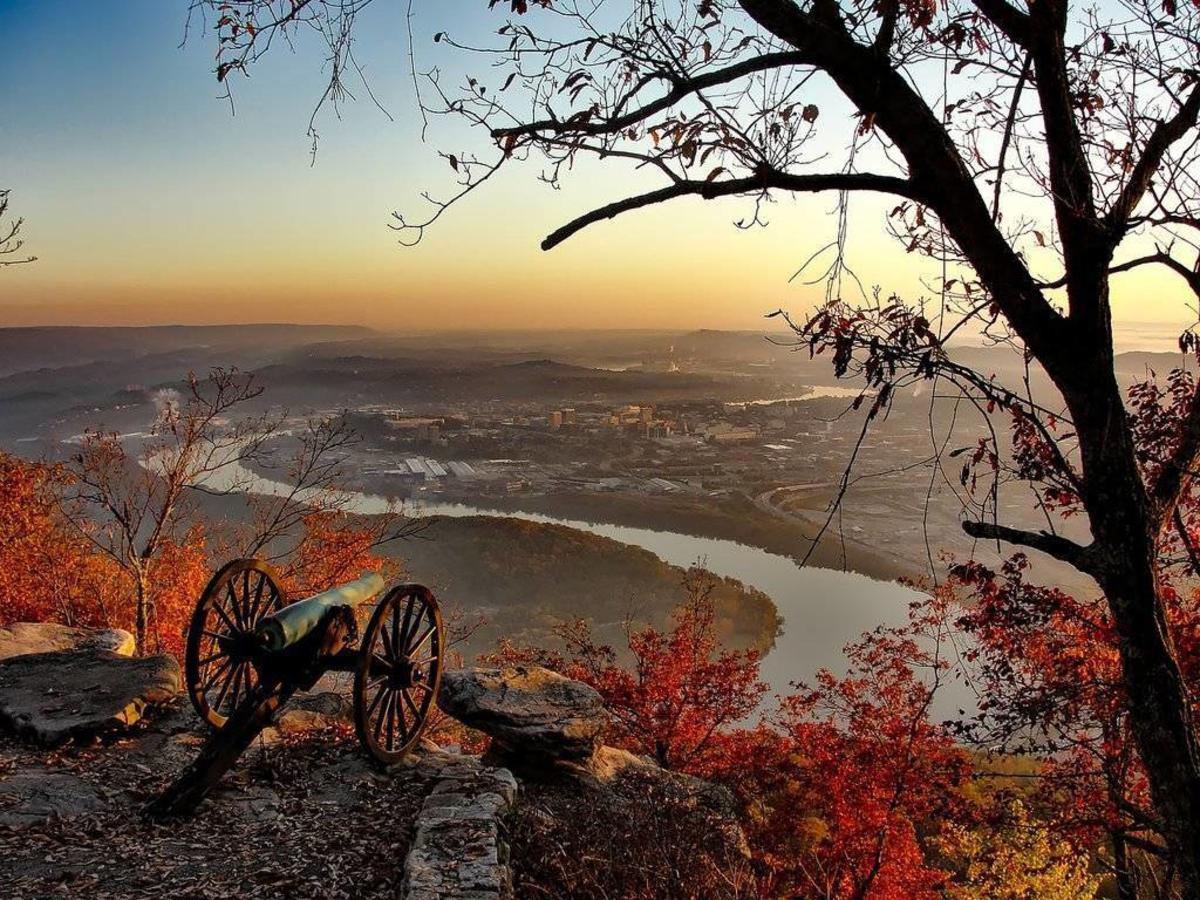 BY BOAT
Take a cruise into the Tennessee River Gorge where you'll see nature's brilliant canvas of fall colors aboard the Chattanooga Riverboat Co.'s Southern Belle. Or, try something a bit more unique on the downtown Tennessee River with the Chattanooga Ducks.
Fall Color Lunch or Sightseeing Cruises/Chattanooga Riverboat Co.'s Southern Belle ($)
Sept. 30-Nov. 18, 2018/Daily, times vary
Cruise the Grand Canyon of the Tennessee River and see one of nature's most brilliant displays of color. This three-hour cruise includes live entertainment, live narration of the historical sites along the river, Pilot House tours, buffet lunch, and free bingo with prizes.

Land-to-Water Tours/Chattanooga Ducks ($)
Take a ride aboard the Chattanooga Ducks, an authentic WWII amphibious landing craft built specifically for the D-Day invasion. Enjoy an historic tour through downtown Chattanooga and just when you think you have seen it all, splash into the Tennessee River at Ross' Landing for a historical and ecological tour of the river and the Chattanooga waterfront. Tour times change per season. Takes 1.5 hours.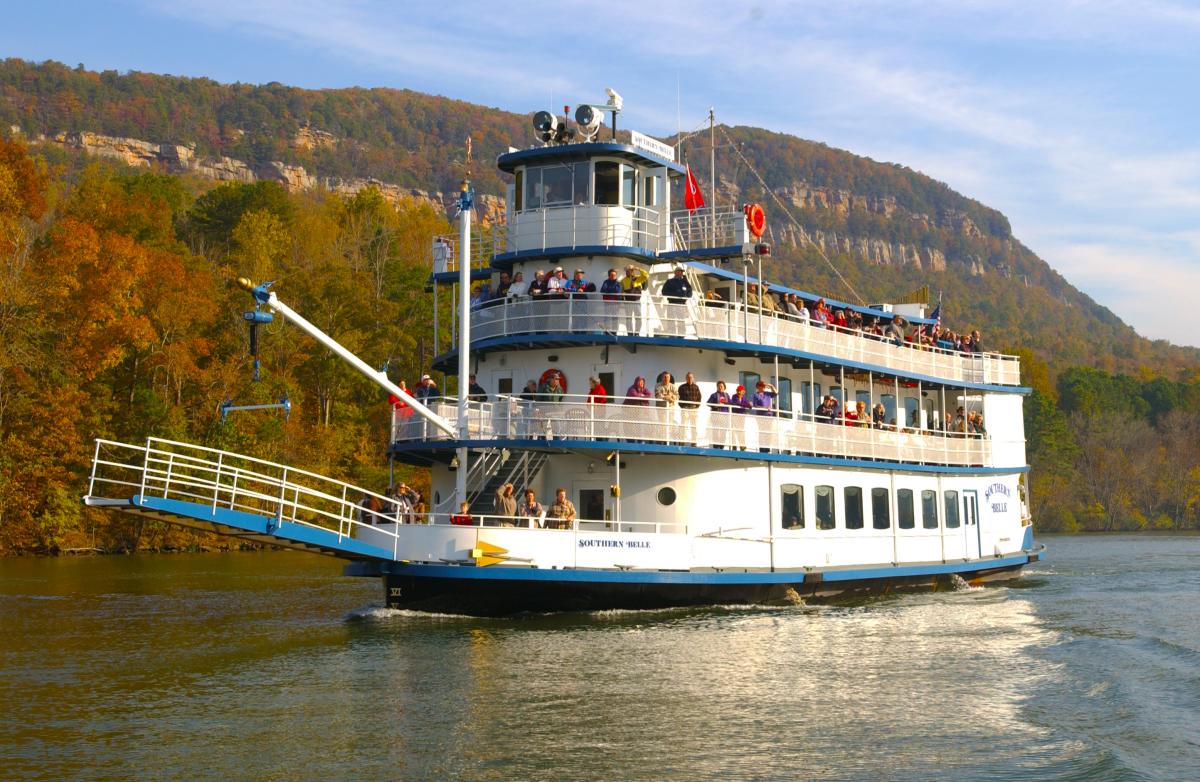 BY TRAIN
Jump on board the Tennessee Valley Railroad or Lookout Mountain Incline Railway for a variety of train rides that take you through the beautiful Tennessee valley or straight up Lookout Mountain.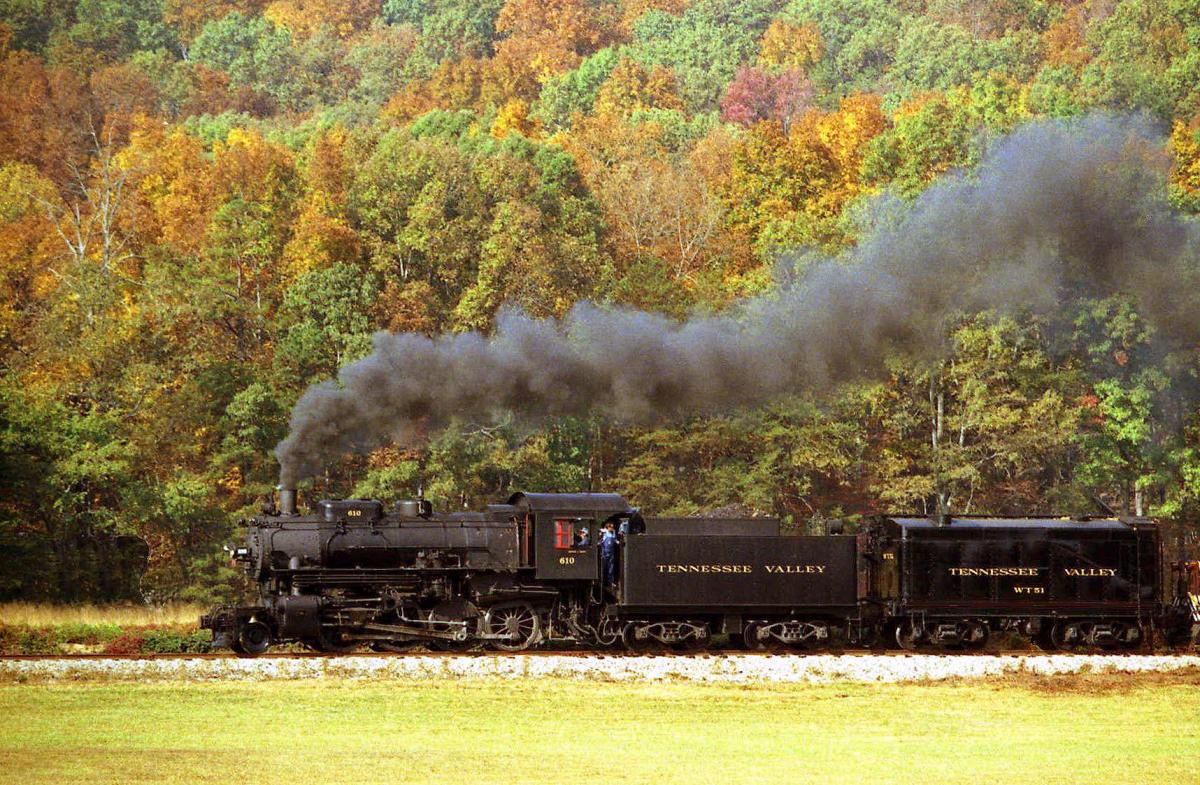 BY BIKE OR SEGWAY
Hop on a bike from the Chattanooga Bike Share System and view the beautiful fall foliage along the 13-mile paved Riverwalk that runs parallel to the Tennessee River and through the scenic Bluff View Art District. Go on a guided bike (or Segway!) tour through downtown Chattanooga with Chattanooga Segway & Bicycle Tours. Bring your mountain bike and explore the trails at Stringer's Ridge, Enterprise South Nature Park, or many mountain trails.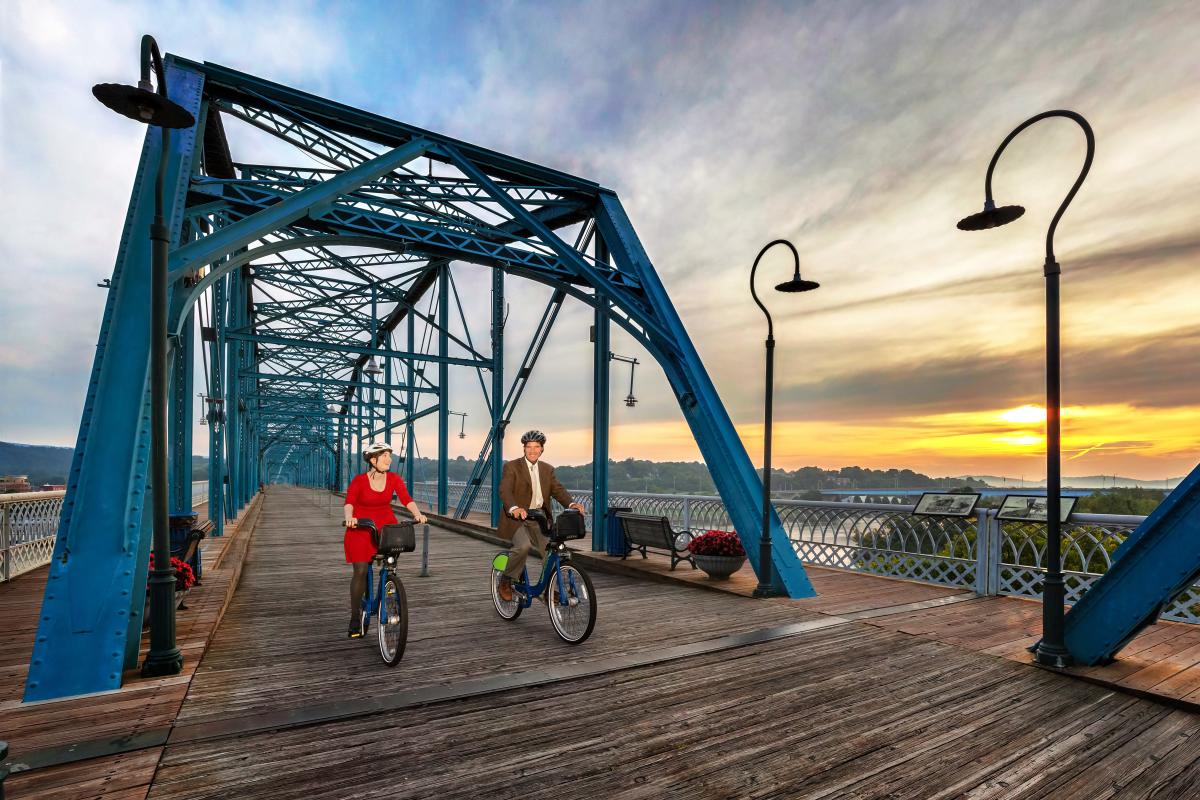 BY AIR
Soar through the skies to enjoy a bird's-eye view of the spectacular fall foliage around the Chattanooga area. Take a hang-gliding adventure with Lookout Mountain Hang Gliding or try paragliding over the treetops with Flying Camp.
Lookout Mountain Hang Gliding ($)
Daily, times vary
Lookout Mountain Hang Gliding is one of the oldest and largest hang gliding schools and resorts in the United States. Since 1978, people have come from all over the world to enjoy the top-notch training facilities and fly Lookout Mountain. Lookout Mountain Hang Gliding is perfect for bucket list thrill seekers or ambitious students who want to learn the sport of hang gliding.

Flying Camp/Dunlap ($)
Daily, times vary (weather dependent)
Located in the Sequatchie Valley just 35 minutes from downtown Chattanooga, Flying Camp offers tandem paragliding flights & certification course for all levels of skill. Enjoy a relaxing flight over the valley with a highly experienced pilot and take it the mountainside views. It's the perfect time to learn how to fly!