Fall Colors in the Scenic City
Looking for great ways to see dazzling fall colors? Chattanooga offers many options to see the brilliant changing colors by foot, boat, train, bike or Segway. And our roads are always wide open for some cruising in your car or motorcycle.
WEEKLY COLOR FORECAST
Monday, November 11, 2019
Chattanooga Fall Colors Weekly Forecast by Gene Hyde, City of Chattanooga Forester:
Cold weather and wind are taking a toll on the leaves that remain. Many have been blown off, and many trees now have a late-fall look to them. The strong freezes expected with this week's cold weather forecast will accelerate leaf drop and reduce the intensity of autumn colors. Still, there is plenty of fall foliage left to view. Here is what Gene is seeing in the Chattanooga area:
Sweetgums – nearing their peak with red, purple and black leaves
Black gum trees – deep maroon red
Burning bush – crimson red
Ginkgoes – golden yellow
Japanese Zelkova (a cousin to elm with its vase-shaped form) – reddish brown
 
Still to come: We await the oaks, which will soon show off their true colors.
BY FOOT
Enjoy miles and miles of breathtaking vistas from Signal Point (the southern terminus of the Cumberland Trail), Raccoon Mountain, Sunset Rock, Lula Lake Land Trust, Prentice Cooper State Park, Point Park and many more. Looking for a guide? Stroll through fall colors by booking a walking tour with Free Walk Chattanooga, Sweet Magnolia Tours, or a guided hike with Experience Chattanooga.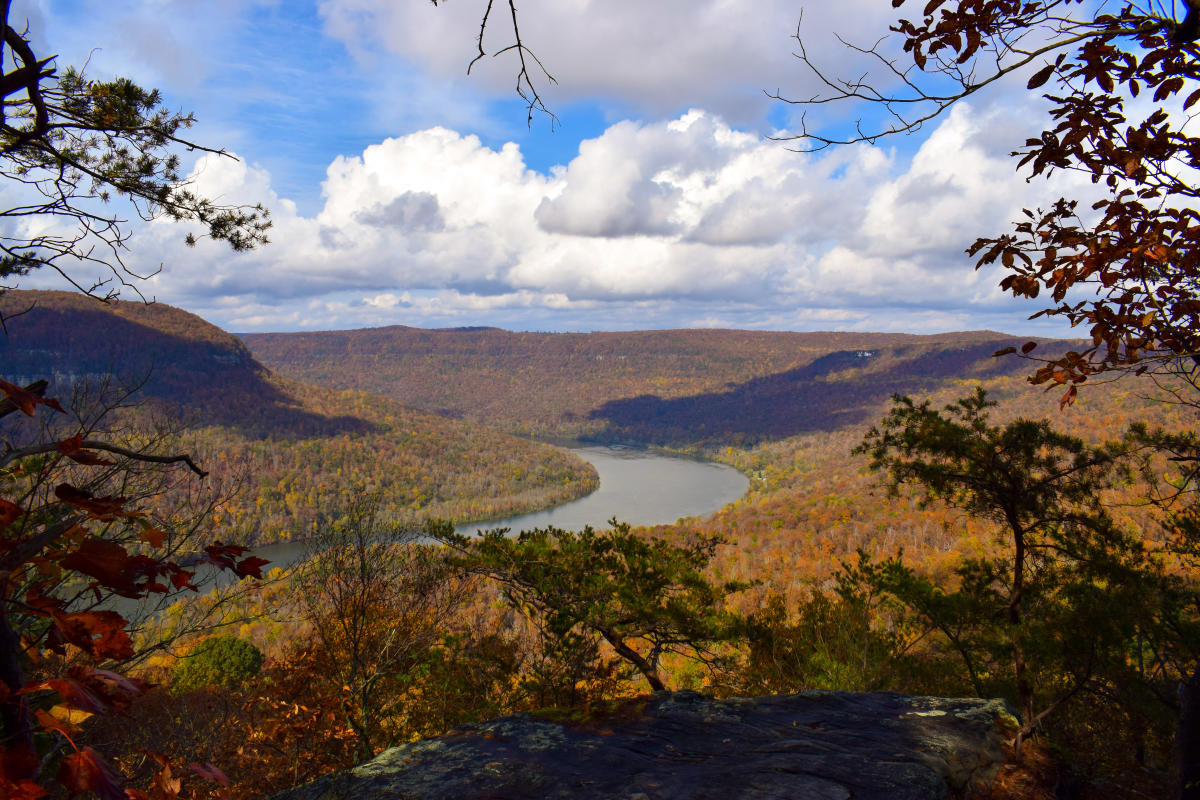 BY BOAT
Take a cruise into the Tennessee River Gorge where you'll see nature's brilliant canvas of fall colors aboard the Chattanooga Riverboat Co.'s Southern Belle. Or, try something a bit more unique on the downtown Tennessee River with the Chattanooga Ducks.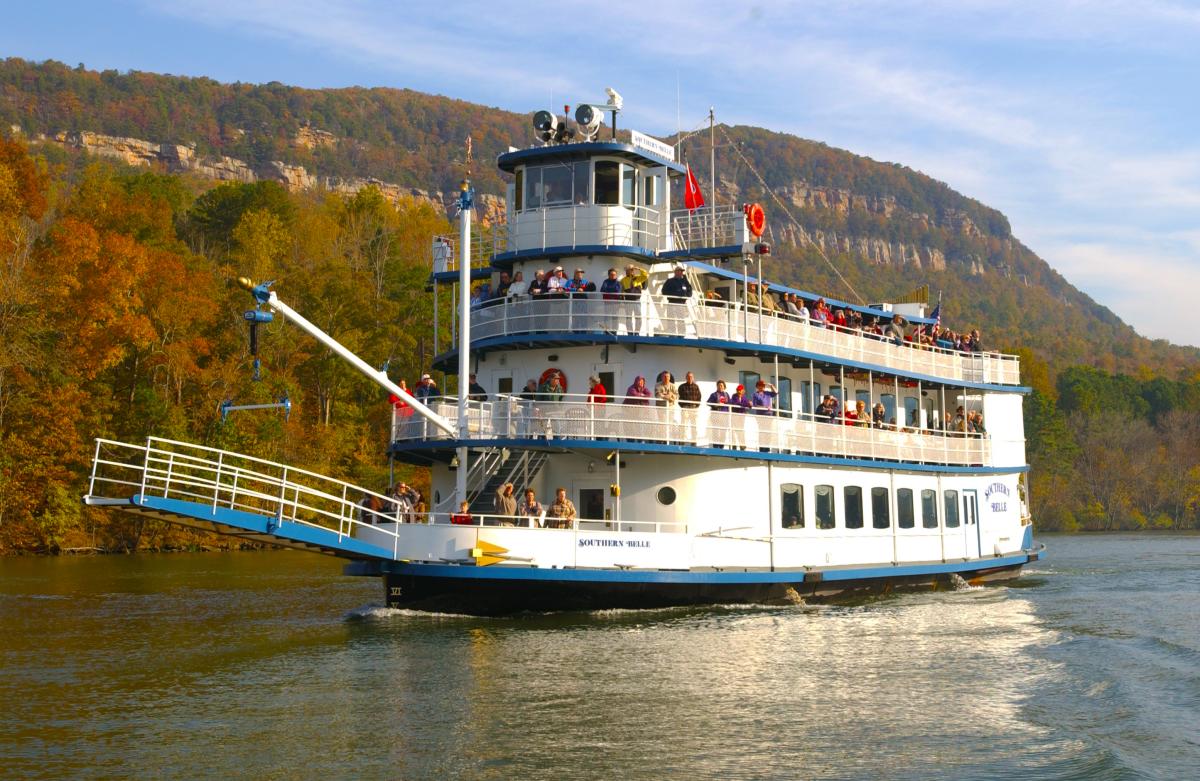 BY TRAIN
Jump aboard the Tennessee Valley Railroad or Lookout Mountain Incline Railway for a variety of train rides that take you through the beautiful Tennessee valley or straight up Lookout Mountain.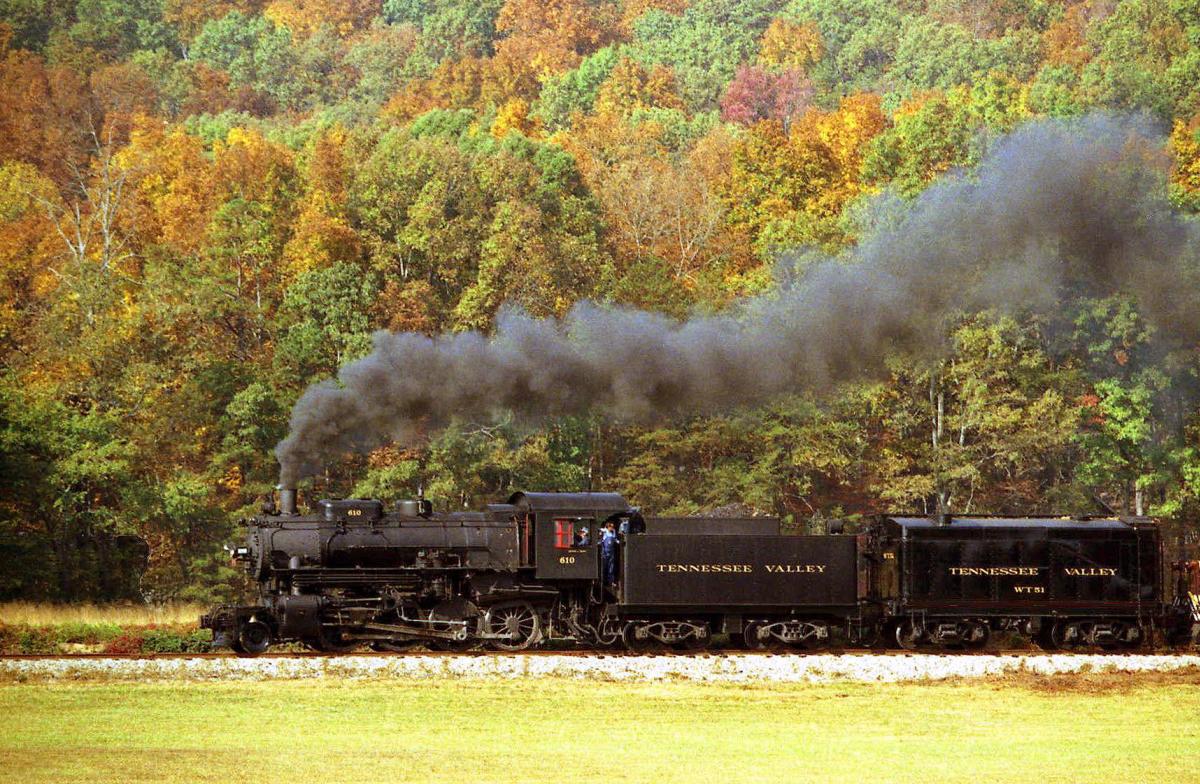 BY BIKE OR SEGWAY
Hop on a bike from the Chattanooga Bike Share System and view the beautiful fall foliage while pedaling along the 13-mile paved Riverwalk. The route runs parallel to the Tennessee River and through the scenic Bluff View Art District. Go on a guided bike (or Segway!) tour of downtown Chattanooga with Chattanooga Segway & Bicycle Tours. Bring your mountain bike and explore trails at Stringer's Ridge, Enterprise South Nature Park or many mountain trails.