Spring Break Safari: Sword Fighter
What if you could. . .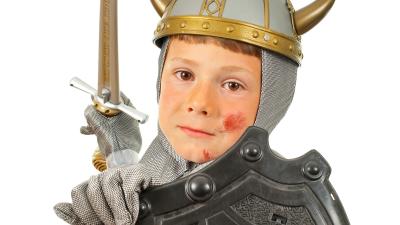 . . . be a Sword Fighter or archer during Fairytale Nights at the enchanted Rock City Gardens? Travel to a faraway kingdom where you'll learn basic archery and how to use a sword as well as meet Beauty & the Beast, Cinderella and her Fairy Godmother, and many more characters. Don't miss this chance to make magical memories!

Be a sword fighter and make your dreams come to life during Fairytale Nights, an enchanted adventure awaiting you high atop Lookout Mountain. While in the enchanted forest, meet beloved characters such as Little Red Riding Hood, Cinderella and her Fairy Godmother, Snow White and Merlin; follow Jack as he ventures off the beanstalk into the giant's lair; enjoy the radiant gardens with Cinderella; climb the 25-foot castle wall; and learn basic archery and sword-fighting skills like a real knight at the Knights Training Academy. Those completing the academy will be knighted by Queen Guinevere.

Rock City Gardens is a true marvel of nature featuring massive ancient rock formations and panoramic views 1,700 feet above sea level. The self-guided tour along the Enchanted Trail takes you through some of the south's most spectacular natural scenery.
 
DETAILS
Dates available: Friday, March 23-Sunday, April 15, 2018.
Free Spring Break Safari Guide: Available at ticketing.
Sword Fighter package includes: Knight's sword, archery set, one free climb on the 25-foot castle wall, and Knighting ceremony with the queen.
Hours: Nightly, 6 p.m.-8 p.m., self-guided tour, takes about 2 hours
Cost: Knight's package for child, $15, plus admission to Rock City Gardens, $11.95 child ages 3-12 (Mon.-Thurs.)/$12.95 (Fri.-Sun); adult $19.95/$22.95; $13 tickets for the Knight's package available for pre-purchase.

Website  |  Facebook  |  Twitter  |  Instagram  |  YouTube
1400 Patten Rd, Lookout Mountain, GA 30750  |  800-854-0675
Go on a scavenger hunt at Rock City Gardens!