Holiday Events in Chattanooga
In addition to the main Holiday Trail of Lights, Chattanooga features a varied array of festivals, holiday events, Santa sightings, shopping, and live music and entertainment scattered throughout the city.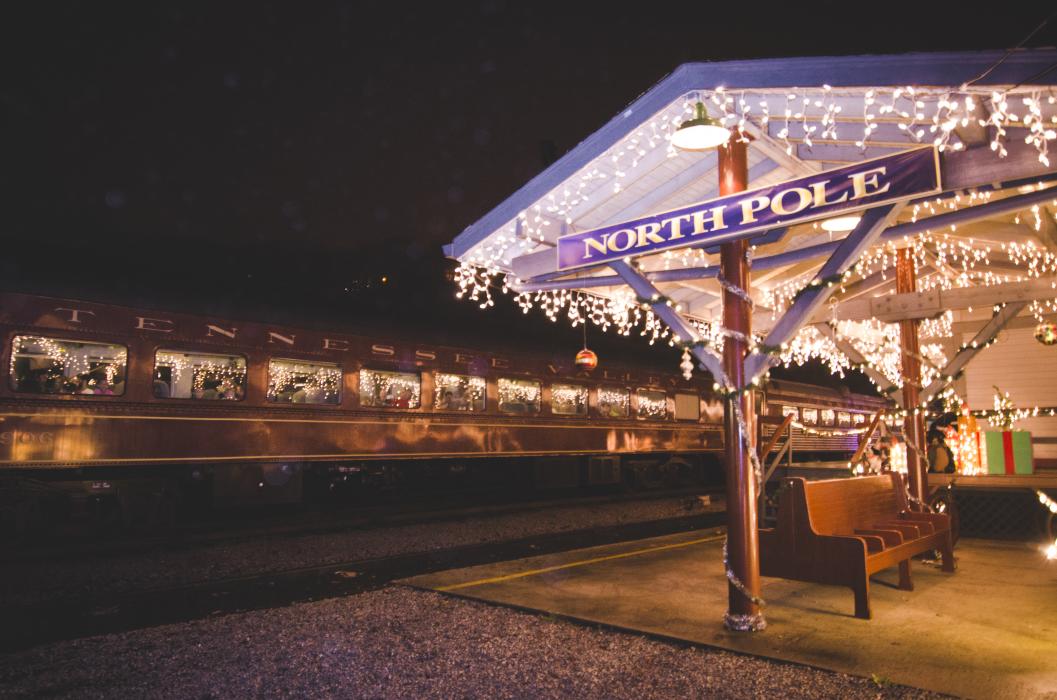 Winter in West Village (FREE)
Now-Feb. 23, 2019, Saturdays, 4-6:30 p.m.
Enjoy the newly created district between for a weekly street festival with live music from local bands, cocktails, beer, laser light show, and plenty of activities for kids. The district brings a European-style experience and offers public art, eateries, coffee shops, shopping, and the Westin Chattanooga.
Holiday Trail of Lights Selfie Station at the Chattanooga Visitors Center
Stop by the Chattanooga Visitors Center at The Block (215 Broad Street) to snap a selfie with some fun props! You can even include your pet (as it's on a leash). Post your selfie with #TrailofLighsCHA for a chance to win a $50 restaurant gift card. One photo equals one entry. The more photos you post, the more chances you have to win! Limit five entries per person. Chattanooga Visitors Center is closed on Thanksgiving and New Year's days.
NorthShore Merchants Collective's Annual Holiday Window Treasure Hunt
The Holiday Window Treasure Hunt kicks off the weekend of the NorthShore's Holiday Open House. Similar to those Highlights Magazine's hidden object games, this version has you looking for hidden items in holiday-themed windows. Pick up a game card from 1 of 25 participating businesses, start hunting, then turn in completed game card (along with a minimum $1 contribution) at 1 of 3 NorthShore businesses for a chance to win a gift basket valued at $1,500. Great for families or adults.
Snow Day at the Creative Discovery Museum
Let it snow! Let it snow! Let it snow! Spend the afternoon enjoying the first "snow fall" in Chattanooga with special guests Jack Frost and Suzy Snowflake who will help welcome the first "snowfall" of the year. The first flakes will fall at 1 p.m. After that, the snow will fly every 30 minutes, with the final flurry at 4 p.m. Between wintery precipitations, wander and enjoy wintry activities throughout the Museum.

Thanksgiving Lunch & Dinner Cruises on the Chattanooga Riverboat Co.'s Southern Belle & Pier 2
Enjoy Thanksgiving with family and friends at The Chattanoogan Hotel's Thanksgiving Feast. Executive Chef Tanner Marino and his excellent culinary team will prepare a delicious meal featuring dozens of traditional and innovative dishes such as braised beef short ribs, bourbon glazed ham, and boursin whipped potatoes. To make a reservation, please call (423) 424-3700.
Holiday Open House on the Bluff (FREE)
Stroll through the Bluff View Art District and enjoy the twinkling lights, holiday decorations, holiday goodies at Rembrandt's Coffee House, a delicious meal at Tony's Pasta Shop or Back Inn Café, live holiday music, watch working visual artists at River Gallery, and observe the culinary artisans-bakers, coffee roasters, chocolatier, and pastry chefs creating signature treats!
Holiday Cheer at the Pier at Ross's Landing (FREE)
Enjoy this holiday event which includes shopping from local artisans and crafters, dining from local food trucks, pictures with Santa, Lighted Boat Parade with 40+ decorated boats, and a grand finale of fireworks sponsored by the Southern Belle.
Mannheim Steamroller Christmas by Chip Davis at the Tivoli Theatre
Experience the magic as the spirit of the season comes alive with the signature sound of Mannheim Steamroller! Grammy Award winner Chip Davis has created a show that features Mannheim Steamroller Christmas classics along with a selection of compositions from Chip's groundbreaking Fresh Aire series, which introduced the distinctive Mannheim sound to all of America. The program celebrates the group's recent anniversary of 30 years since the first Christmas album and 40 years since the first Fresh Aire album and includes dazzling multimedia effects performed in an intimate setting.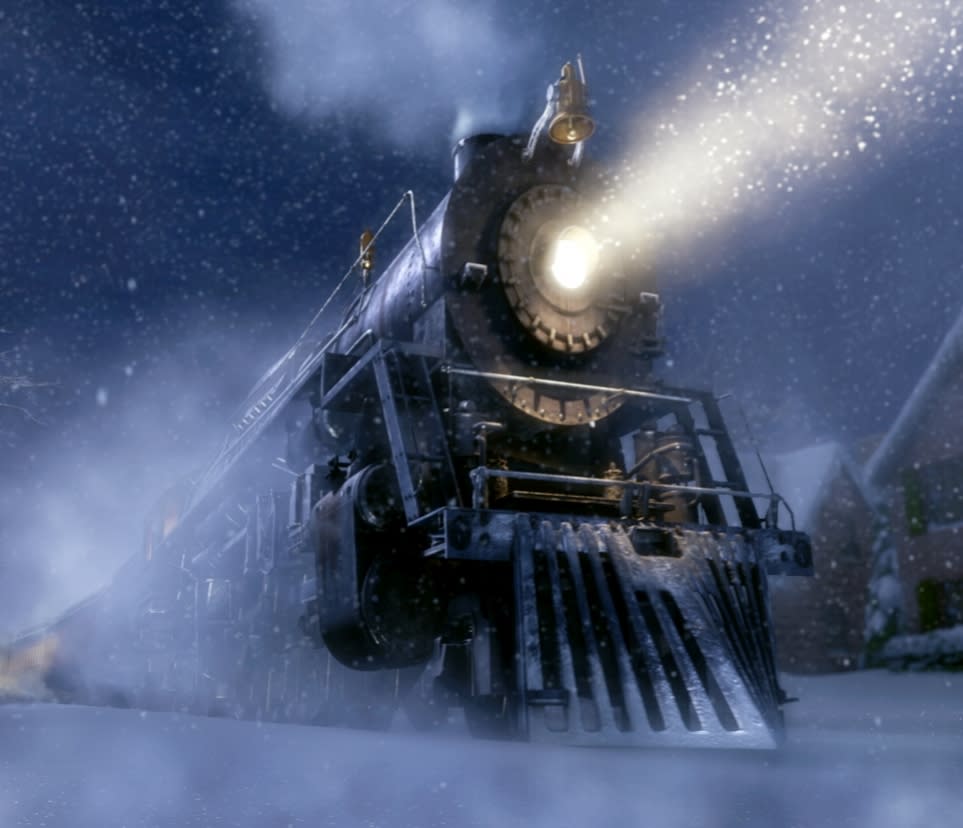 The Polar Express 3D at the Tennessee Aquarium's IMAX Theater
Even if you have seen this heart-warming classic before, watching it on the giant, six-story IMAX Theater screen with Laser creates a brand and magical new experience. The Polar Express is based on the beloved children's book by Chris Van Allsburg and takes audiences on an extraordinary train ride to the North Pole. Viewers fall in love with a doubting young boy who embarks on a journey of self-discovery that shows him that the wonder of life never fades for those who believe.
Gingerbread Workshops at the Creative Discovery Museum
Kick off the holiday season with this sweet tradition. The whole family will enjoy creating sweet and sticky houses from gingerbread, icing, candy, and other sugary confections. The workshop includes hot chocolate, cookies, pre-built houses, icing, candy, and holiday music. Admission to the Museum is included for non-members participating in the workshop. Reservations are required in advance.
Tennessee Valley Railroad's Christmas Dinner Train
Enjoy a four-course dining experience on board a restored 1924 dining car this holiday season. The excursion trains will depart from Chattanooga's Grand Junction Station, traveling at a leisurely pace through portions of urban East Chattanooga before reversing direction and returning to Grand Junction. The travel time is just right for the complete meal on a vintage dining car.
Tennessee Valley Railroad's Nightcaps with St. Nick
Board a first-class observation train for a 75-minute trip to the North Pole. Along the way, guests will enjoy holiday alcoholic beverages, dessert, and singing carols while costumed entertainers read "Twas the Night Before Christmas." Upon arriving at the North Pole, St. Nicholas will board the train and talk about Christmas past. Adults-only excursion.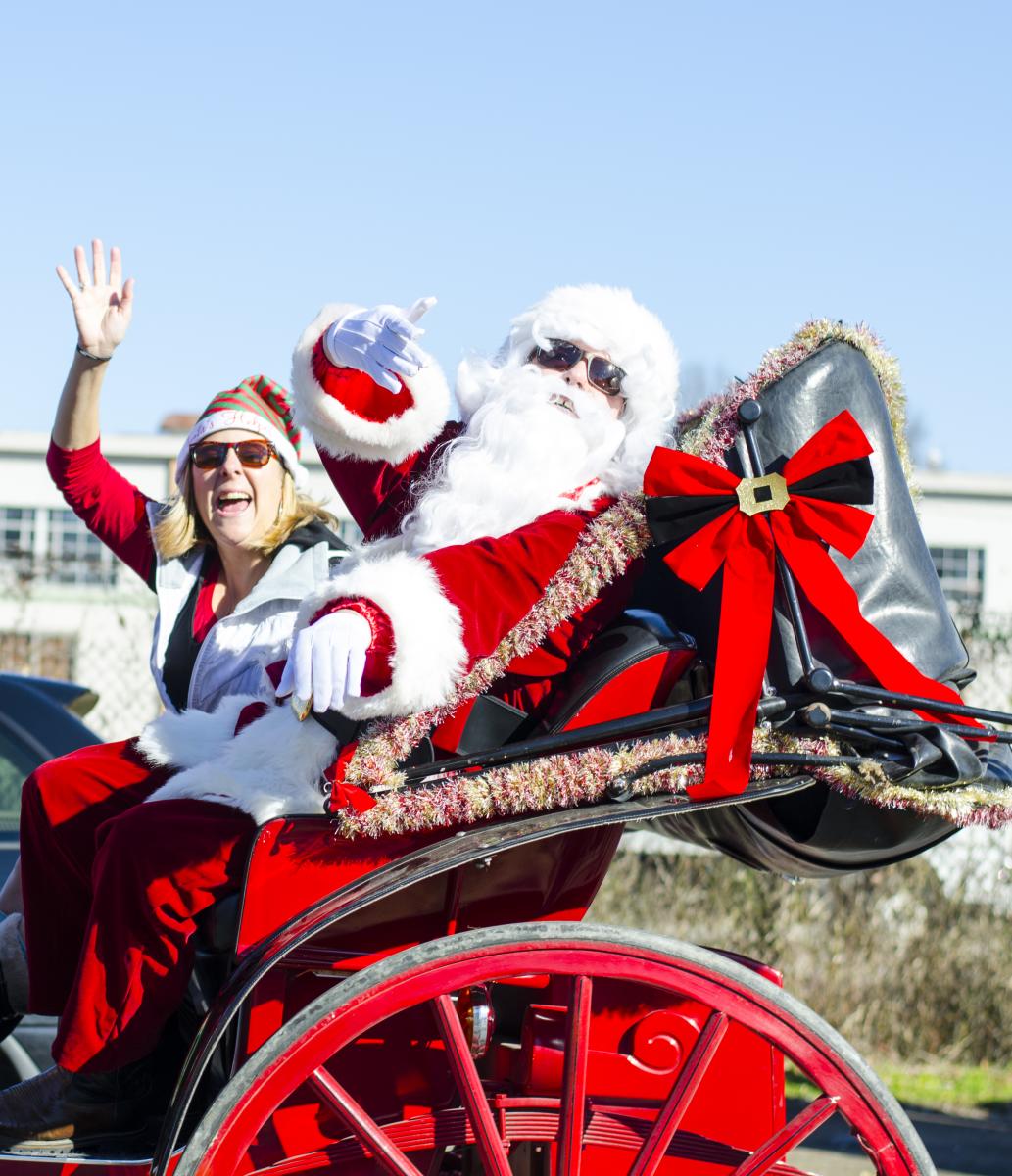 MainX24 24-Hour Festival in the Southside District (FREE)
Celebrate Main Street & the Southside District for a 24-hour long festival held the first weekend each December. The packed schedule of entertainment includes fashion shows, parades, parties, live music, Big Wheel contest, chili cook off, an ice-skating rink, and so much more. Some special events require a charge.
Singing Christmas Tree at the Tivoli Theatre
Enjoy the 53rd Annual Singing Christmas Tree with your favorite traditional carols, holiday songs, and Santa-inspired selections which will be sure to put everyone in a festive mood for the holidays! Program performed by the Chattanooga Boys' Choir, Chattanooga Symphony & Opera Youth Orchestra, Metropolitan Bells, and Ballet Tennessee.
Southern Belle Riverboat's Breakfast with Santa Cruise
Start the day with a pancake breakfast on the Southern Belle! After breakfast, be razzled and dazzled by a magic show and enjoy a visit with the man in the big red suit to find out if you've made the naughty or nice list this year.

Bluff View Art District's River Gallery Demo Days (FREE)
Interact with some incredible artists as they demonstrate their work at River Gallery.
Tennessee Valley Railroad's Santa's Hiwassee Holiday Train
All aboard for a Hiwassee Holiday Adventure!  For the second time, "Santa Trains" will operate along the beautiful Hiwassee River from Delano to Reliance. Upon departure, riders will enjoy light refreshments, storytelling, and Christmas carols.  When the train arrives at the turn back location in Reliance, Santa will board and walk through the train greeting children during the return trip.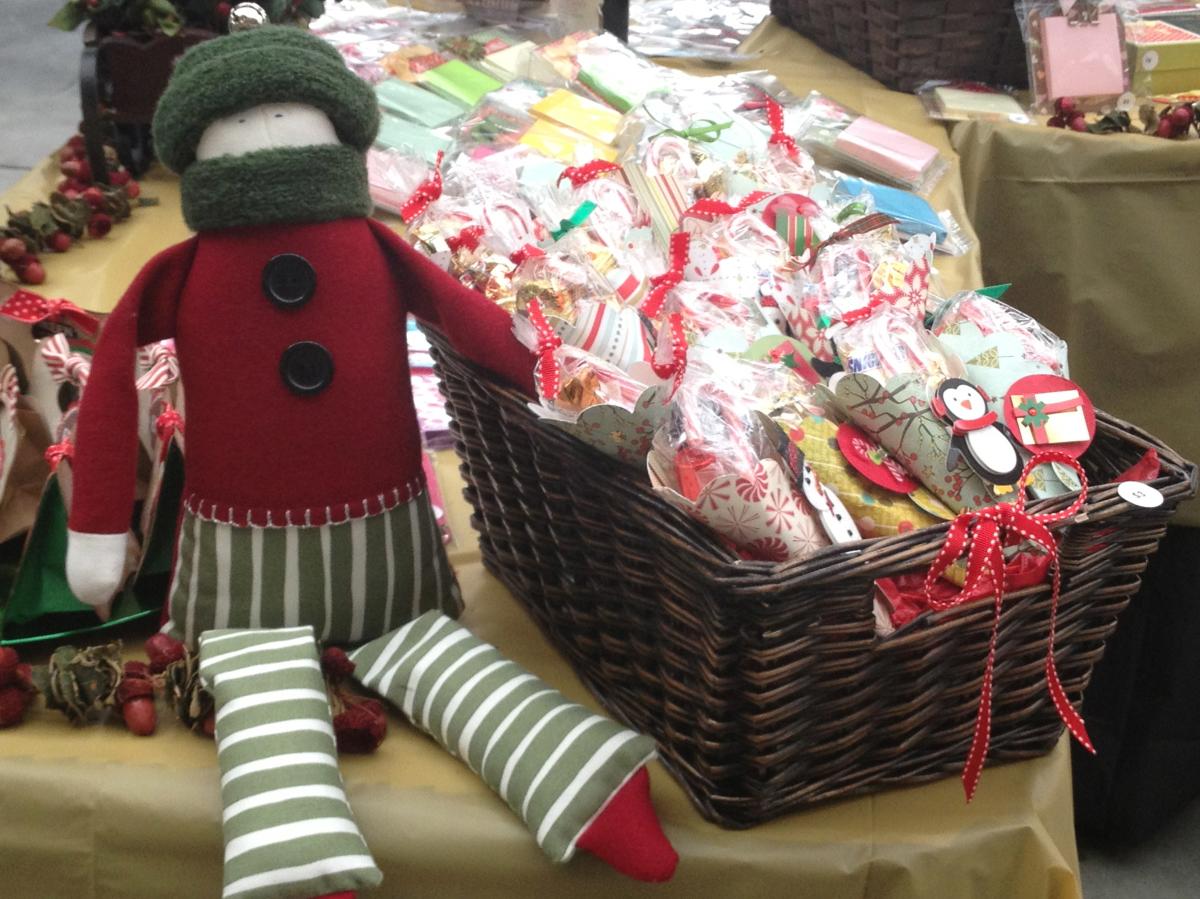 Chattanooga Holiday Market at the Chattanooga Convention Center (FREE)
As part of the Chattanooga Market, this market offers a special holiday theme with live music, caroling, festivities, and more than 200 vendors providing a great assortment of unique, locally hand-made items, holiday décor, and artisan foods for all those holiday gifts.
Tennessee Valley Railroad's Summerville Santa Special
All aboard for a Georgia holiday adventure: The Summerville Santa Special Train Ride!  Trains depart from the festively-decorated, historic Summerville Depot for a one-hour and 15-minute ride to Trion and return. Along the way, riders will be treated to light refreshments, storytelling, and Christmas carols.  As the train pulls into Trion, Santa Claus will climb aboard and walk through the train greeting children during the return ride to Summerville.
The Nutcracker by Chattanooga Ballet at the Tivoli Theatre
Sugar Plum fantasies and snow covered dreams come true as Chattanooga Ballet presents their 30th annual production of Tchaikovsky's magical classic ballet. The performance is fully staged with music by the Chattanooga Symphony Orchestra.
Chris Tomlin Christmas: Christmas Songs of Worship at the Tivoli Theatre
Chris Tomlin is one of the most heralded singer-songwriters in the world. Selling more than million albums and 11.3 million digital tracks, TIME magazine claims he is likely "the most often sung artist anywhere." This holiday season, the Grammy winner will perform a variety of favorite Christmas carols, holiday tunes, and worship songs.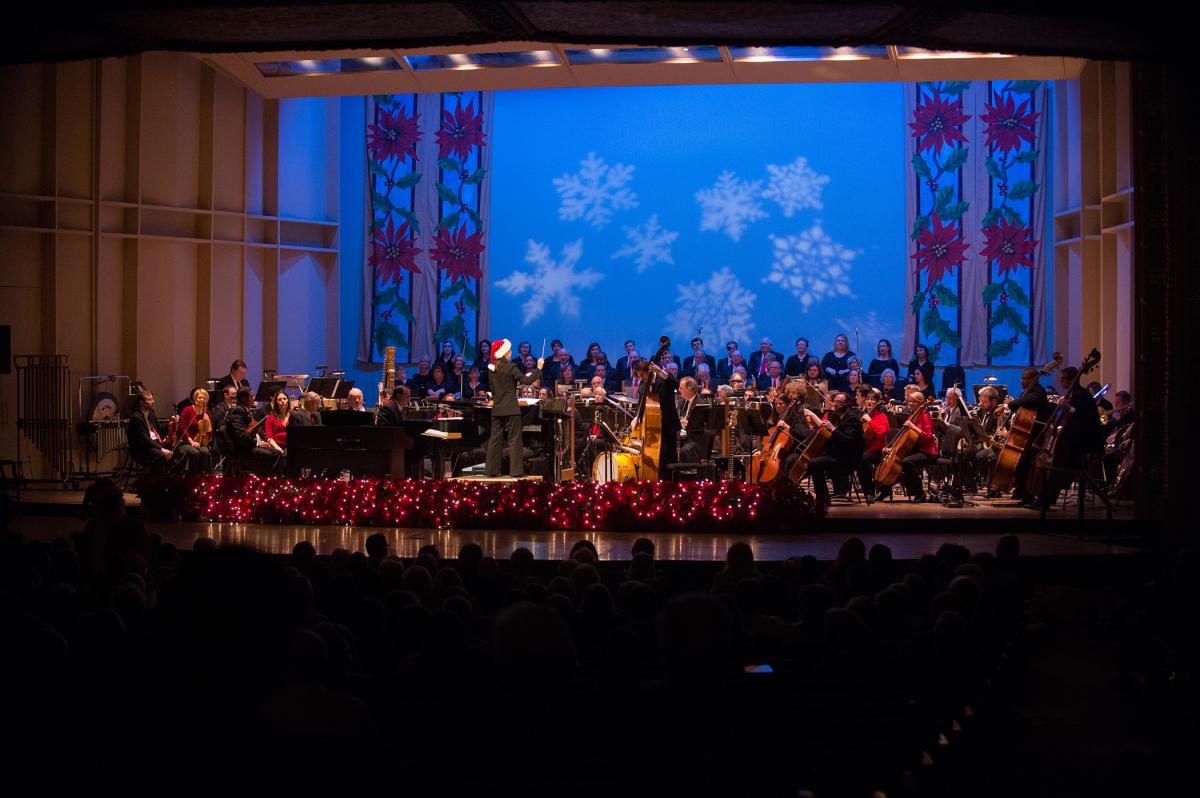 Home for the Holidays at the Tivoli Theatre
Enjoy a special evening with all of your favorite traditional holiday songs by the Chattanooga Symphony & Opera and the Center for Creative Arts Concert Choir. You'll also get to mingle with Santa and other special guests throughout the evening.
PJs and The Polar Express at the Tennessee Aquarium's IMAX 3D Theater
Choo! Choo! All aboard the Polar Express for a trip to the North Pole! Dress in your favorite pajamas and enjoy a special screening of The Polar Express 3D. Before the movie, guests will get the chance to meet the "real" Conductor, sip hot cocoa, and enjoy pastries. Fun for the entire family and all who truly believe!
Moscow Ballet's Great Russian Nutcracker at the Tivoli Theatre
Marking the 25th Anniversary Tour, Moscow Ballet's Great Russian Nutcracker features over-the-top production and world-class Russian artists, larger-than-life puppets, nesting dolls, and gloriously hand-crafted costumes that bring the Christmas spirit to life.
Click HERE for a list of where you can see Santa and HERE for more Christmas music in Chattanooga.